On October 15, the signing ceremony of the global agreement between CIMC Vehicles and Siemens Digital Industrial Software was successfully held in Shenzhen, Guangdong. Li Guiping, CEO and President of CIMC Vehicles, Liang Naiming, Global Senior Vice President and Managing Director of Siemens Digital Industrial Software, and representatives of both parties attended the signing ceremony of the meeting.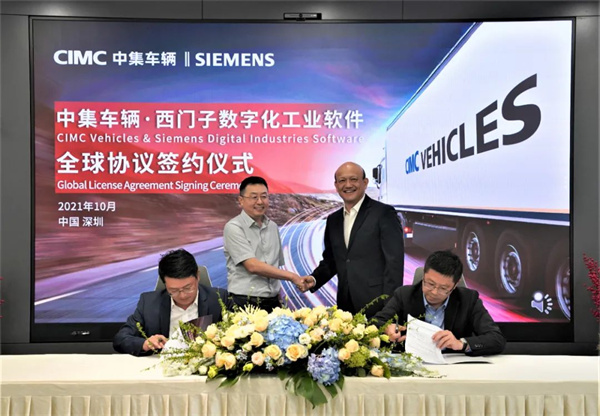 At the event site, Dr. Li Xiaofu, CTO of CIMC Vehicles and CEO of Car Business Strategy Division, as a representative of CIMC Vehicles, introduced the history of cooperation with Siemens' digital industrial software.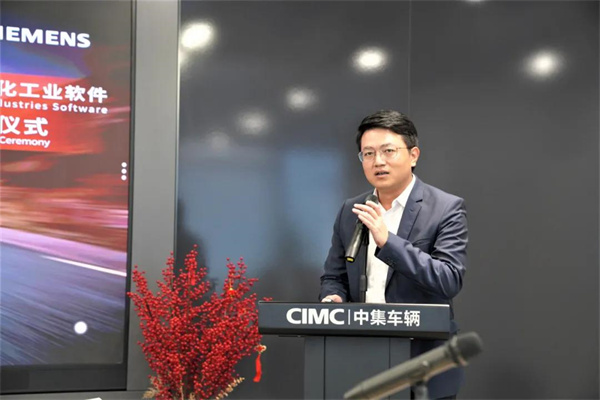 It is reported that Dr. Li Xiaofu participated in the construction of CIMC Vehicles' first semi-trailer "Lighthouse" factory, completed the overall planning and construction implementation of the CIMC Tonghua Super Magellan project, and led the construction of multiple manufacturing automation and digital "Lighthouse" factories .
According to the data, the "Lighthouse" factory incorporates virtual simulation, big data, Internet of Things, and digital technology, and is equipped with highly automated equipment (such as CNC laser cutting machines, robotic welding workstations, KTL and powder coating lines), which can achieve large-scale automation Flexible production solves the problems of backward production equipment, technical lag, increased labor costs, energy conservation and emission reduction, and is a powerful measure to promote the development of the industry from traditional manufacturing to intelligent manufacturing.
"In terms of global manufacturing strategy, high-end manufacturing has become the focus of economic competition among all parties. The development of high-end manufacturing and the use of digital transformation are important means for the development of Made in China 2025, a core measure to optimize the industrial structure, and it is also China's semi-trailer manufacturing that is moving towards high quality. And the development direction of compliance." Dr. Li Xiaofu said.
Dr. Li Xiaofu added: "Since CIMC Vehicles began to cooperate with Siemens Digital Industrial Software at the end of 2014, the product range has gradually covered semi-trailers, special-purpose vehicle tops and refrigerated vans in the 7 years from consulting and planning to POC verification to full-scale system construction. The three major business sectors have achieved the coverage of the full range of CIMC Vehicles product categories."
In addition to the expansion of the scope of cooperation, the depth and breadth of cooperation between the two sides are also expanding and developing. From CAD (three-dimensional computer-aided design software) tools to CAD+PLM (product life cycle management), CIMC Vehicles has gradually realized the integration of design process and modular configuration management of products. The two parties have gradually expanded from domestic cooperation to global business cooperation.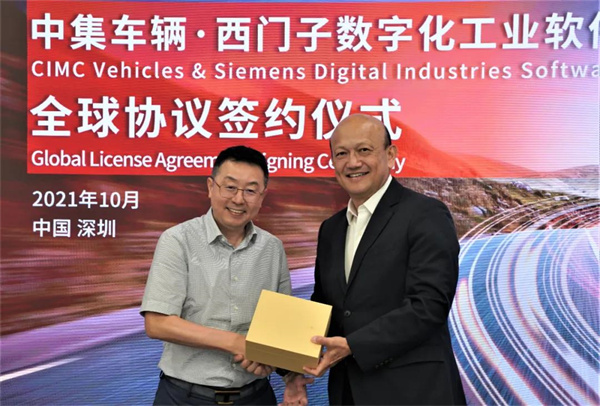 Liu Ruofeng, Vice President of Siemens Digital Industrial Software High-end Equipment/Industry Machinery and Enterprise Key Accounts also shared his vision for the cooperation between the two parties. Subsequently, Dr. Li Xiaofu and Liu Ruofeng signed a global agreement on behalf of both parties.
The signing of this global agreement marks a new stage of global business cooperation between CIMC Vehicles and Siemens Industrial Software. Dr. Li Xiaofu pointed out, "At present, CIMC Vehicles has entered a new era of comprehensive digital transformation. Product data, as the data source of the company's digital construction, will fully support the implementation of CIMC Vehicles' business philosophy of "transoceanic operations and local manufacturing"."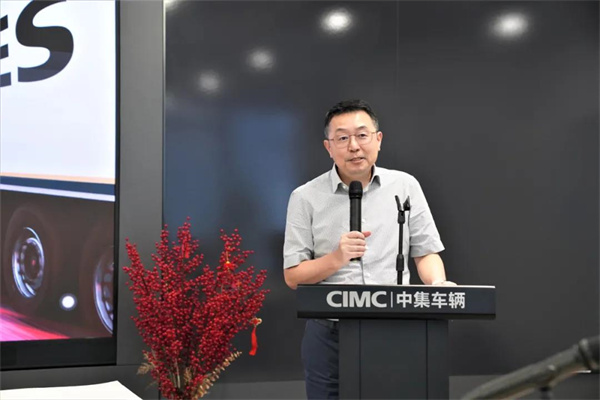 Li Guiping, CEO and President of CIMC Vehicles, said that digitization is a consistent strategic need of the high-end manufacturing system of CIMC Vehicles, and an inevitable requirement for high-end manufacturing to move into the deep water zone. As the world's first high-end manufacturer of A+H-share semi-trailers and special vehicles, CIMC Vehicles will continue to strengthen its innovation drive and promote digital transformation. The goal is to fully realize the high-end manufacturing strategy and new management infrastructure by 2025, adding a new chapter to China's smart manufacturing and high-end manufacturing.
Today, the "high-end manufacturing system" of CIMC Vehicles has taken shape, and its advantages in scale are further highlighted. At present, CIMC Vehicles has built 13 semi-trailer production "lighthouse" factories, 6 special-purpose vehicle top-mounted production "lighthouse" factories, and 2 refrigerated van body production "lighthouse" factories at home and abroad. The "product module" of trailer products and the digital transformation and upgrading will continue to increase the niche, and will reach new heights under the strategy of "transoceanic operation and local manufacturing".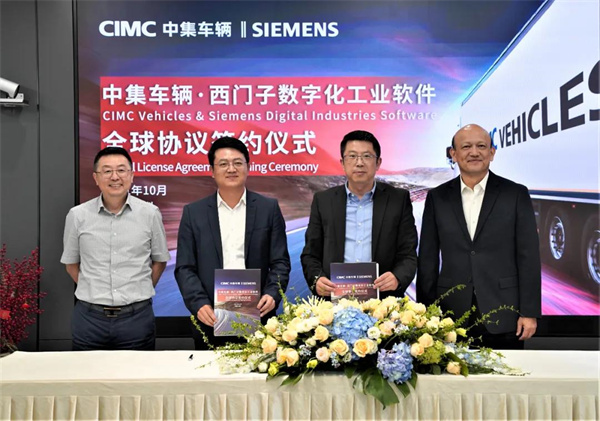 CIMC Vehicles will join hands with Siemens' digital industrial software to cooperate strongly, and based on the long-term development of global business, promote the digital transformation and high-quality development of the global semi-trailer industry.