With the acceleration of the urbanization process, the size of the city is getting larger, the density of garbage is continuously decreasing, and the compressibility is increasing. The market needs garbage loading vehicles with high loading efficiency and low operating costs, so Linyu compression docking garbage trucks came into being.
Linyu compression garbage trucks are mostly used for garbage docking and transfer in urban garbage stations. It can be used in connection with vertical and underground garbage compression stations; the engine is powerful; the chassis is comfortable and beautiful, and it is all-round in terms of professionalism!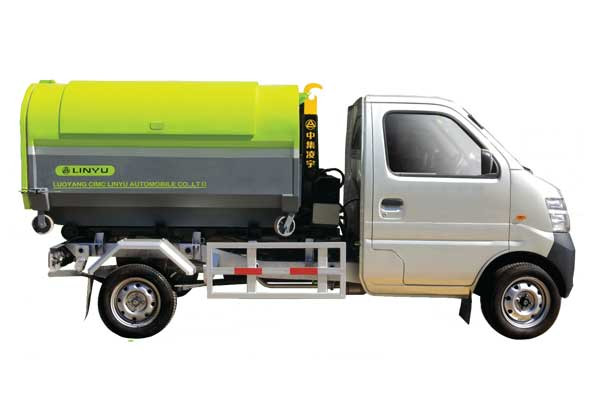 Compressed garbage truck performance advantages
(1) Two chassis wheelbase configurations are adopted to match most garbage stations in the market, realizing one vehicle with multiple stations and one station with multiple vehicles.
(2) Humanized design, using hydraulic rotary self-unloading to open the door, can be completed in the cab, convenient and fast.
(3) The garbage box has good airtightness, and the hydraulic automatic locking device adopts a special sealing rubber strip to effectively prevent sewage dripping.
(4) Optional sewage collection box can prevent sewage from leaking and refuse secondary pollution.
(5) The tank lifting oil cylinder adopts double-layer multi-stage oil cylinder, and the discharge door adopts a full-turn up design, with large turning angle, and no discharge residue.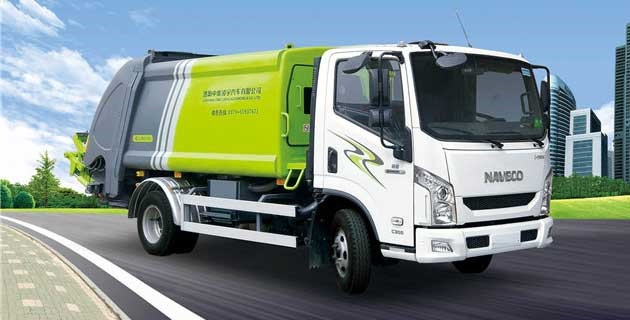 Configuration parameters of compression garbage truck
| | | |
| --- | --- | --- |
| Vehicle model | CLY5180ZDJE6L | CLY5180ZDJE61 |
| Total quality(kg) | 18000 | 18000 |
| Curb weight/rated load quality(kg) | 8350/9520 | 7450/10420 |
| Chassis model (brand) | DFH1180EX8(Dongfeng) | DFH1180EX8(Dongfeng) |
| Engine model and power(kW) | D6.7NS6B230.169kW | D4.5NS6B190.140kW |
| Emission Standards | Country VI | Country VI |
| Fuel type | Diesel | Diesel |
| Dimensions (L*W*H)(mm) | 7840*2490*3300 | 6770*2490*3270 |
| Wheelbase(mm) | 4500 | 3800 |
| Cabinet volume(m³) | 19 | 14 |