According to China's "Blue Sky Defence Warfare Regulations Implementation Time" and "GB17691 Regulations Implementation Time", gas vehicles registered from July 1, 2019 must meet the National VI emission standards; heavy cargo vehicles registered from July 1, 2021 Diesel vehicles must meet the National Phase VIA emission standards.
At present, the National VI emission standards have been implemented in some places, and the demand for "National VI emission mixer trucks" has gradually increased. At the same time, customers' requirements for bodywork have also changed significantly, paying more attention to the details, quality and performance of the entire vehicle. As well as safety, in response to market changes and customer needs, the technical department of CIMC Linyu Engineering Vehicle Division successfully developed the "TX National VI Series Concrete Mixer Truck" in the first half of 2020. After the product was launched on the market, it won customers Unanimously recognized by the company, more than 200 vehicles have been sold.
Features of TX National Six Series Concrete Mixing Truck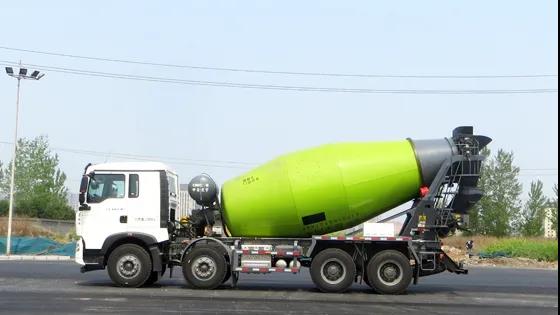 01. Upgraded details, better quality
Multifunctional steering wheel, airbag seat, automatic air conditioning, fixed speed cruise, electronically controlled silicon oil fan, long-term coarse filter, USB interface, smart pass B version, all meet the needs of users.
02. Golden power matching
The vehicle is equipped with MC07 and WP8 engines, HOWO HW gearboxes, MAN technology engineering drive axles, precise matching of golden power chain, high transmission efficiency, sufficient power and low fuel consumption.
03. High safety factor
The main body of the German MAN TGS cab meets the strictest collision regulations in Europe; ultra-large braking power; ultra-wide brake shoes, large braking force, short braking distance, and good stability; four-directional camera, full-time monitoring of the body's blind area, greatly improve driving safety performance.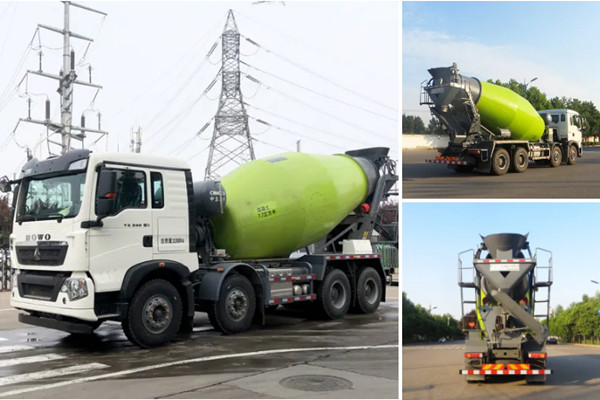 04. Lighter weight
The chassis adopts MAN technology lightweight frame, lightweight axle, aluminum alloy gearbox, fuel tank, air reservoir, lightweight suspension, top water tank, side protection and wheel cover are made of high-strength corrosion-resistant aluminum alloy, and the vehicle has a lighter weight , Effectively improve the loading quality and maximize the customer's transportation benefits.
05. Better performance
The hydraulic system adopts internationally renowned brands with stable and reliable performance; the tank body and blades are made of new high-strength wear-resistant materials, which have good wear resistance and long use time; the internal spiral curve parameters, blade surfaces and dimensions of the tank body are fully optimized, and the mixing is more Sufficient, smoother discharge and lower residual rate.
06. Emissions are more environmentally friendly
The post-treatment system adopts the technical route of DOC+cDPF+SCR+ASC, which effectively reduces the emission of harmful particulate matter and nitrogen oxides, fully meets the National VI emission standards, and reduces air pollution.
The research and development of "TX National Six Series Concrete Mixing Truck" has further expanded our company's product series, improved the company's technical level and manufacturing capacity, and more importantly, the highly recognizable appearance and excellent performance are bound to attract Favored by more customers, it has become a beautiful landscape in the concrete mixer industry.