With the gradual development of the national economy, the sales of special vehicles are increasing daily. The arrival of the dividend period of the national government overtaking policy has allowed the sales of semi-trailers to continue to increase. my country's semi-trailer trucks started in the 1950s, and after decades of development, they have begun to take shape. At present, there are hundreds of domestic semi-trailer manufacturers, and a number of aircraft carrier-level enterprises have emerged, and CIMC Vehicles is one of them.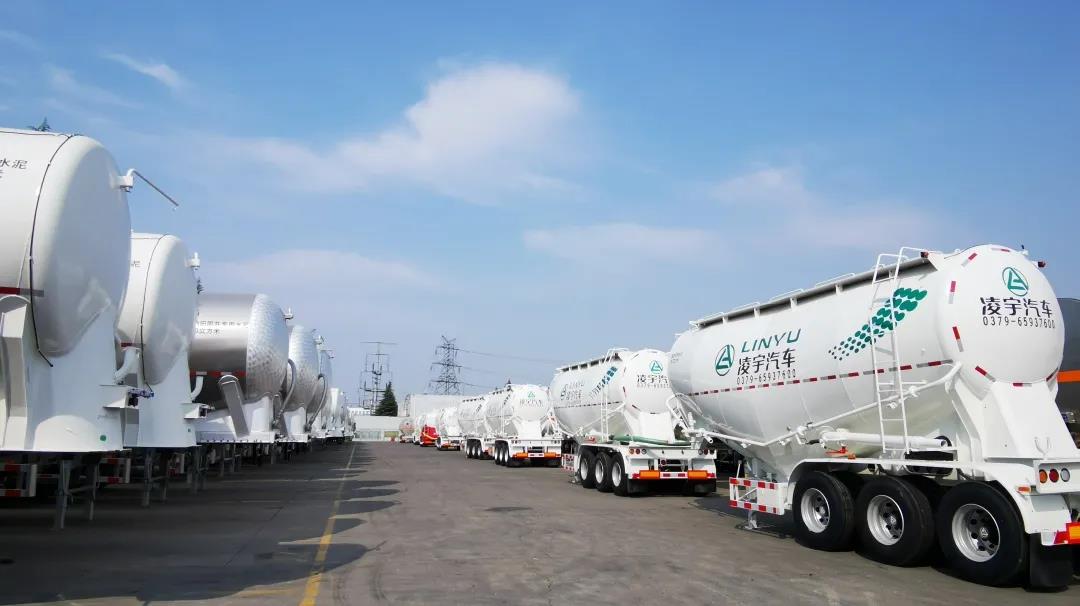 As a backbone enterprise under CIMC Vehicles, Linyu has been deeply involved in the special vehicle manufacturing industry. After 60 years of hard work, Lingyu has become today's tanker expert. The "small white cans" developed and produced by it have undergone countless market inspections and have been unanimously recognized by customers, becoming an indispensable member of Linyu's cement bulk carrier family.
So what is unique about this Linyu "little white can" that can make customers remember it and buy it again?
01. The whole vehicle is matched reasonably, and the tank body is beautiful and generous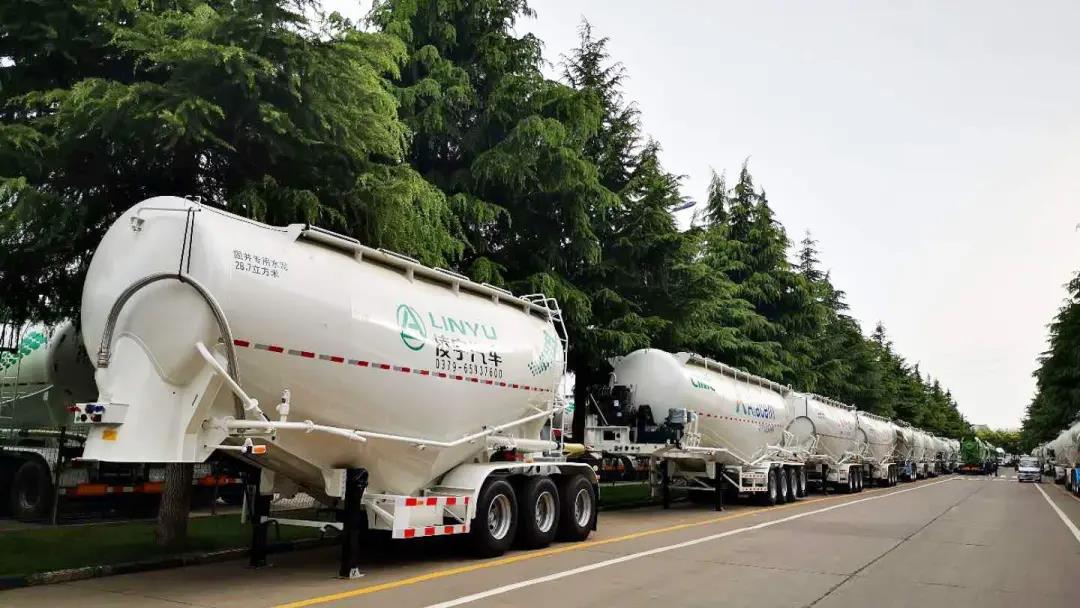 From the appearance, Lingyu's "small white tank" has simple and smooth lines. The shape of the tank has been applied for national patent, so that the volume ratio can reach 97%-98%; the matching of the whole vehicle is reasonable, and the residual ratio is ≤0.3%.
02. High-quality product selection, lightweight tank configuration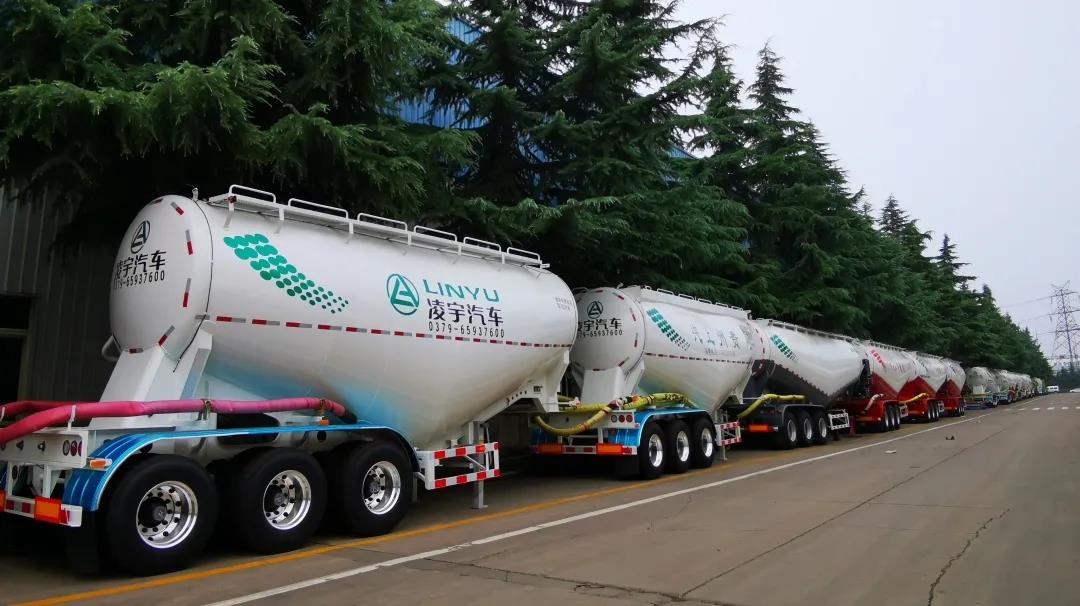 The tank material is the center of the tanker. "Small white tank" uses high-strength steel plates and high-end aluminum alloy plates from well-known domestic steel plants. It has high hardness and is lighter and thinner than other materials. It has high tensile strength and good mechanical properties, which greatly improves the service life of the tank body. The lightweight material reduces the weight of the "small white tank". The vehicle weighs only 5.6 tons and the transportation volume reaches 35 square meters. The full load-bearing structure makes driving safe and worry-free.
03. Unique structural design and high-end intelligent manufacturing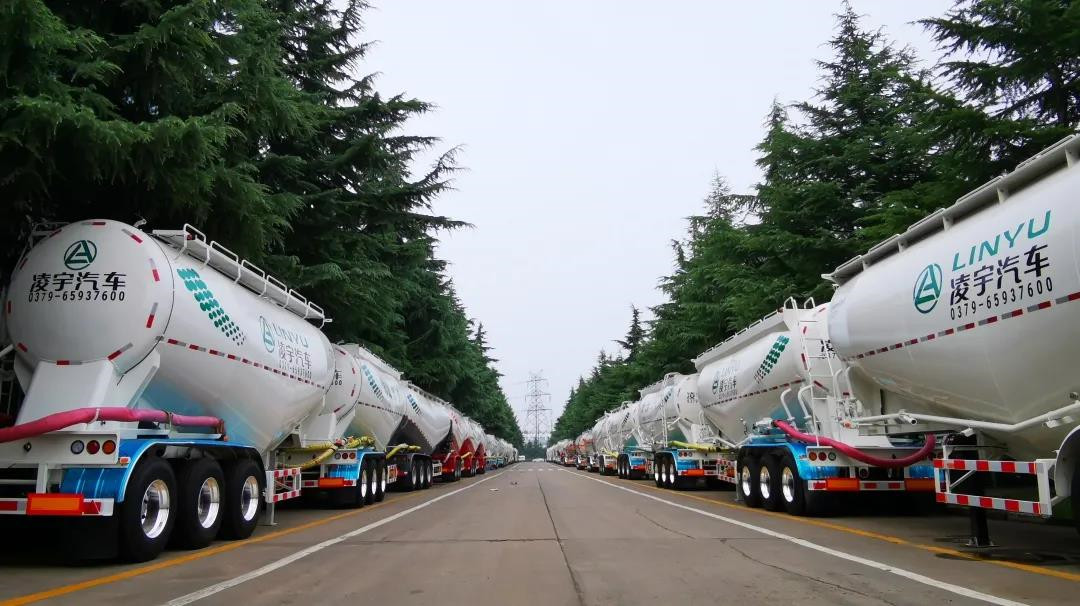 The tank structure, air inlet pipe, discharge pipe and air chamber structure of Lingyu "Little White Tank" have all obtained national patents. The innovative structure design makes the unloading speed faster and more efficient, and the manhole cover seal is more sophisticated. The whole vehicle parts adopt large-scale laser cutting machine, CNC plasma cutting and blanking; digital production line, internationally renowned CNC automatic welding, stable and reliable quality. Coupled with its short wheelbase and low center of gravity, it is designed according to the smallest loadometer, and it is more flexible to drive.
04. Outstanding advantages and features Safe and efficient operation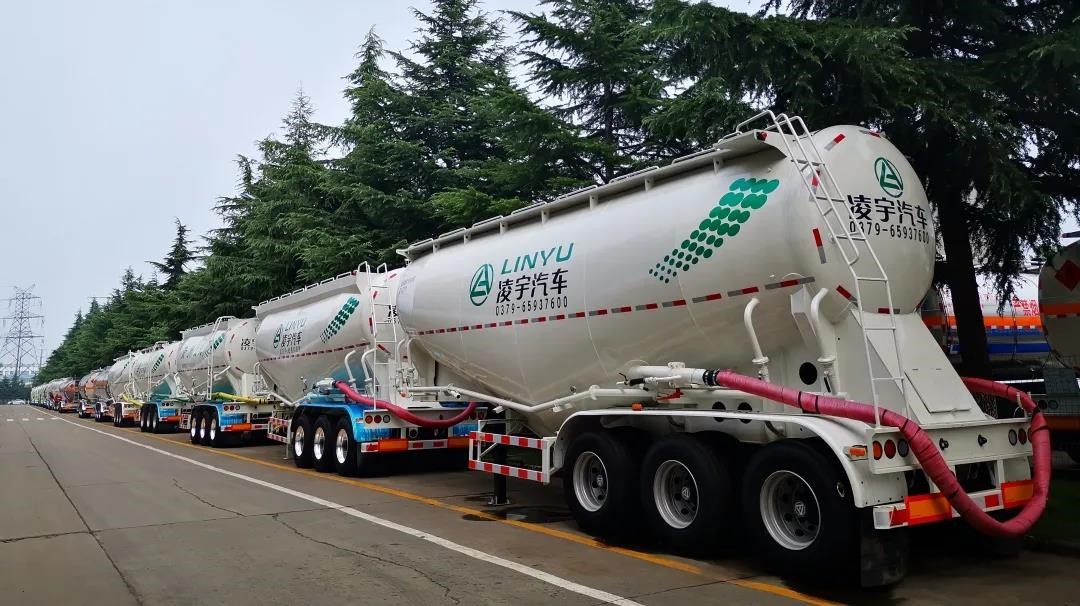 Linyu's "small white tank" adopts modular pipeline design, which has high efficiency, good performance, safer and more convenient operation. The tank body and frame are made of high-quality high-strength steel with high strength, light weight and reliable performance. The upper platform, outriggers, wheel covers, steel wheels, side guards and many other accessories are made of aluminum alloy, which is lighter, more beautiful and more durable.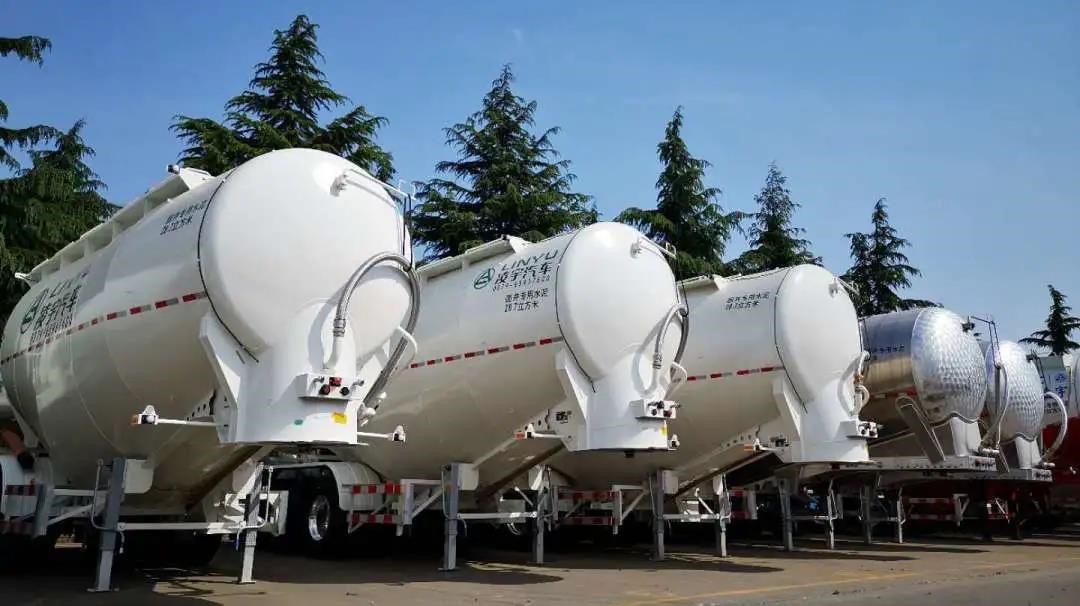 The best pressure-bearing capacity design in the tank and stable performance. Optional new traction power take-off configuration, which can reduce weight more than 500 kg. Coupled with a complete water tank and tyre drenching system, the whole vehicle is reasonably matched and runs safely and efficiently.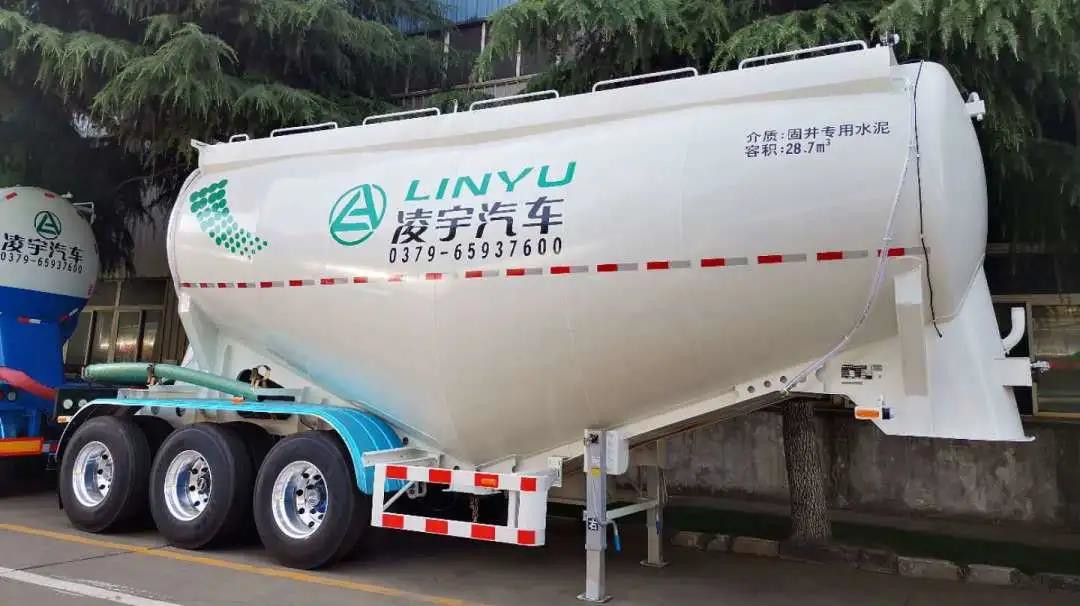 On the road of cement bulk carrier transportation, Linyu's "Little White Tank" has always been a strong and good helper. It has good strength, high quality, and a wide range of transportation media. At the moment when lightweight tankers are popular, they have come out of a unique Lingyu. Unique safe and efficient transportation road. Such a "little white pot", why would anyone dislike it?