On the morning of December 9, the 2021 Luoyang Economic Development Summit Forum and the First Award Ceremony of Outstanding Entrepreneurs were grandly held to "Revitalize Luoyang's Glory and Demonstrate Enterprise's Responsibility", and the list of the first outstanding entrepreneurs in Luoyang City was announced. Liu Baoshan, general manager of Luoyang CIMC Linyu Automobile Co., Ltd., was awarded the title of "The First Outstanding Contribution-oriented Entrepreneur of Luoyang City".
Third from left: Liu Baoshan, General Manager of CIMC Linyu
The Luoyang Economic Development Summit Forum takes "Insist on innovation to lead development, build strong sub-centers, form growth poles, revitalize Luoyang's glory in the new journey of modernization, and strive to write a more brilliant Luoyang chapter in the Central Plains in the new era", and vigorously promote the enterprise Family spirit, bravely reinvigorate Luoyang's splendid force.
The first selection of outstanding entrepreneurs in Luoyang City was led by the Municipal Party Committee's Talent Work Leading Group and jointly organized by 9 units including the Municipal Bureau of Industry and Information Technology, the Development and Reform Commission, and the Science and Technology Bureau. , Online publicity and other links are selected.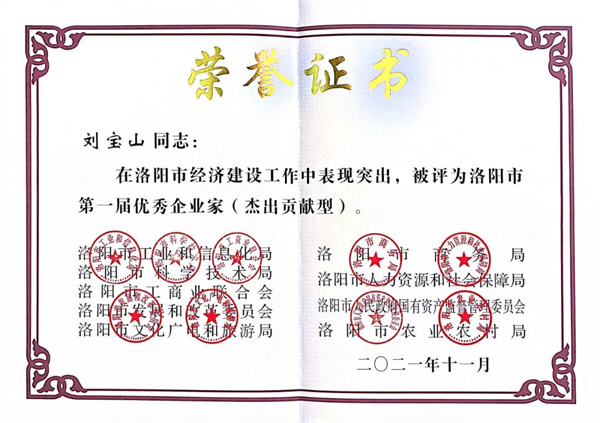 The main business income of the enterprise with outstanding contribution entrepreneurs last year was more than 500 million yuan, and the total tax payment was more than 10 million yuan; the outstanding entrepreneurs in Luoyang implemented a term system, held every two years, and 10 outstanding contributions were selected in each session. Entrepreneurs, 30 innovative growth entrepreneurs, and awarded the "Luoyang City Outstanding Entrepreneur" certificate.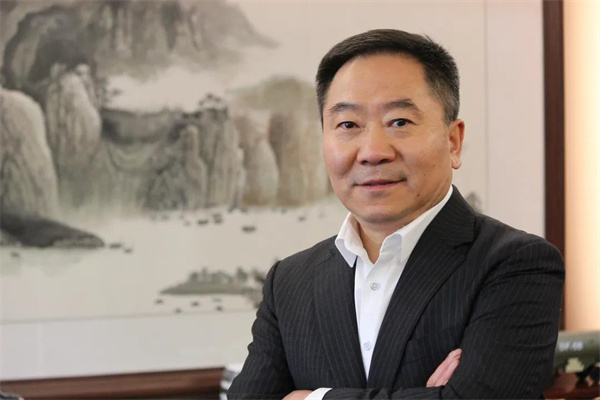 Liu Baoshan General Manager of CIMC Lingyu
The achievement of this honor is a full affirmation of the contributions made by General Manager Liu Baoshan and CIMC Lingyu. Since last year, a series of provincial and municipal strategic deployments have sounded the new clarion call for the construction of Luoyang's sub-central city, which is also a rare development opportunity for CIMC Lingyu.
Mr. Liu will continue to lead CIMC Lingyu to promote the transformation and upgrading of the enterprise with intelligent manufacturing, and strive to make achievements and demonstrate deeds in the tide of transformation development, innovation development, and leapfrog development. To provide users with smarter and higher-quality products and services, to assume due mission and responsibilities in the process of building a national advanced manufacturing base in Luoyang, and to contribute new power to Luoyang's "building a strong sub-center and forming a growth pole"!