Entering December, the cold weather could not resist the enthusiasm of Linyu people. All the staff of the company were busy producing, only to deliver high-quality products to customers in order to ensure the quality and quantity.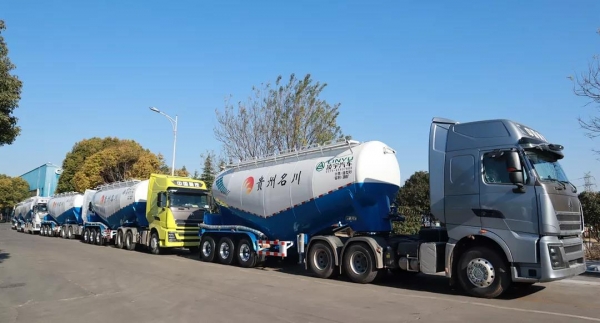 Look! In the Linyu factory area, cement bulk carrier semi-trailers with beautiful colors are neatly arranged, shining brightly under the sun, forming a beautiful landscape. They are about to undergo the final inspection before leaving the factory and are ready to go to the color **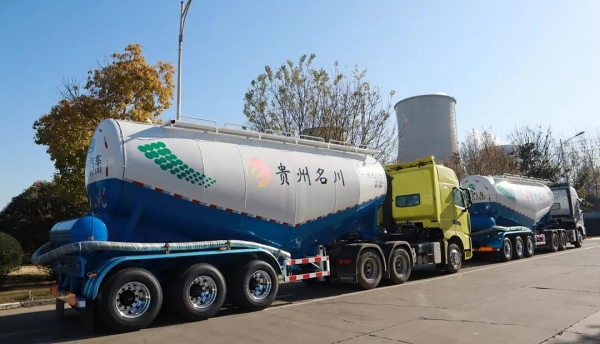 It is reported that the owner of this batch of cement bulk carrier semi-trailers is an old friend of Linyu. The cooperation has been for several years. The customer initially went through many comparisons and on-site inspections, and finally chose Linyu.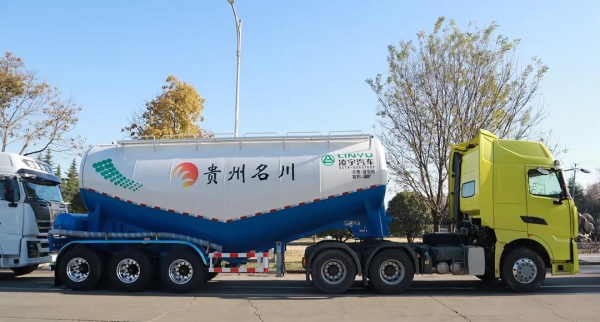 In accordance with the needs of customers, the technicians improved and upgraded the previous products, and finally won the praise of customers. In the first cooperation, the customer ordered 60 cement bulk carriers, and this time they repurchased more than 20 units, which fully proves. The trust of customers in Linyu.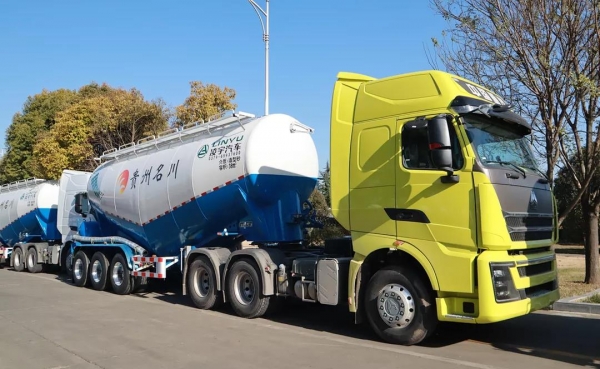 For the transportation of wet fly ash, this batch of cement bulk carrier semi-trailers has specially optimized the pipeline and fluidization system. It adopts a new patented air chamber, which is compact in structure, safe and durable. The new patented tank structure has good compression resistance and flow. Large melting angle, fast unloading and less surplus.

The tank body adopts industry-leading coating technology, full color, beautiful and beautiful, with high-strength aluminum alloy legs, humanized climbing ladder, patented built-in tank cover, large-size ash outlet tube, reasonable matching of the whole vehicle, stable performance, and is well received by customers favorite.

Good products speak, and the steady flow of orders fully proves Linyu's strong strength in the tanker industry. In the future, CIMC Linyu will continue to rely on its technology research and development center to continuously improve the quality of products and services from the perspective of market competition and customer needs to ensure customer value. Work with Linyu to create wealth together!