The powdered material transportation semi-trailer (hereinafter referred to as the cement bulk carrier) is suitable for the bulk transportation of dry materials such as fly ash, cement, lime powder, ore powder, and granular alkali with a particle diameter of not more than 0.1mm. With the "new infrastructure" and the steady increase in investment in fixed assets, cement bulk carriers have gradually become popular in the special-purpose vehicle market and have become a popular model in the special-purpose vehicle industry.
The process of urbanization is getting faster and faster, and the new infrastructure is constantly advancing. As an important transportation tool for urban construction in China, cement bulk carriers have been developing rapidly in the past two decades. In the past ten years, cement bulk carriers have been developing towards smaller cubes, lighter weights, faster discharge speeds, and lower surplus rates. This is closely related to market demand and national policy guidance.
As a well-known brand in China's tanker industry under CIMC Vehicles, CIMC Linyu is committed to the safety and lightweight of cement bulk carriers. While focusing on product technology upgrades and safety upgrades, it is also actively exploring smart manufacturing, with more reliable performance, better products, and more convenient services to ensure that lightweight cement bulk carriers can always be at the forefront of the industry and help powder particles Scientific development of material transportation industry.
CIMC Linyu cement bulk carrier-"how fast and better save" small white tanks
A cement bulk carrier with up to 22 patents, lightweight, high in configuration, and the discharge speed is more than 1.2 tons per minute, which is truly reliable, intelligent, time-saving, labor-saving and efficient.
The board is "excellent" and "light" enough
The whole vehicle adopts new high-strength high-quality steel from a well-known domestic steel plant, high-end aluminum alloy accessories, high tensile strength, good mechanical properties, and the same square weight and configuration are more than 100Kg lighter than competing products in the industry.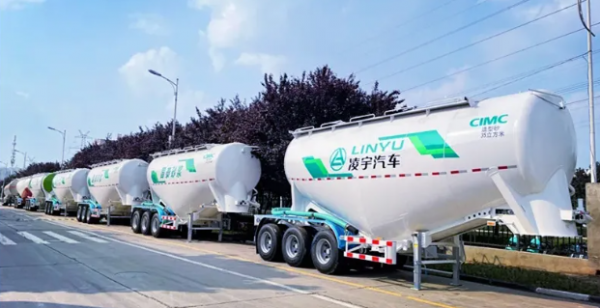 "Strong" compression resistance, "fast" unloading
The new patented tank structure, the fluidization angle is further increased, and the buffer frame structure not only has a good compression resistance, but also has a faster discharge speed and a low material residual rate.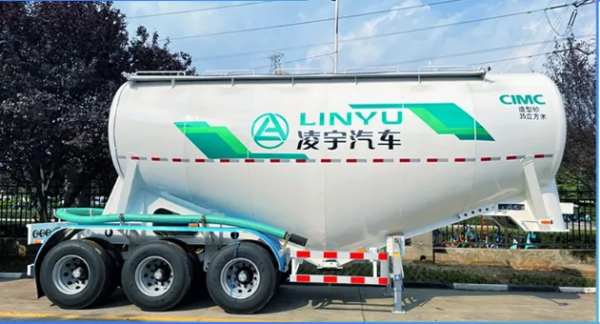 Intelligent and safer
Fully automatic control of unloading, remote control switch, one-button control, and optional intelligent facilities such as anti-collision and reversing blind spot monitoring, the whole vehicle is smarter, more convenient and safer.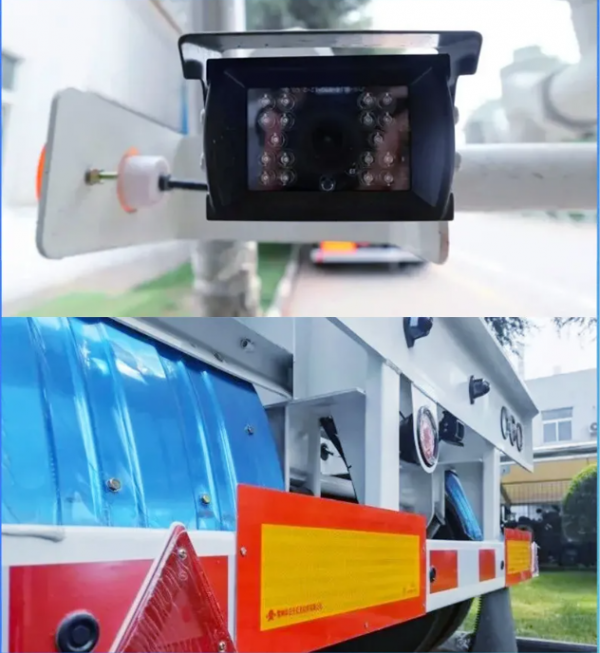 Wide material transportation, one can has many functions
Cement, fly ash, moist fly ash, dry-mixed mortar, calcium powder, micro powder, etc., can be transported with a variety of materials.