CIMC Tianqi Project unveiled the mystery of the automated production line for welding and assembling of mixer truck frames!
1) Laser cutting tube blanking
The sub-beam is accurately cut to ensure the size of the parts, and marks are engraved on both sides of the sub-beam, saving the positioning time of the follow-up process.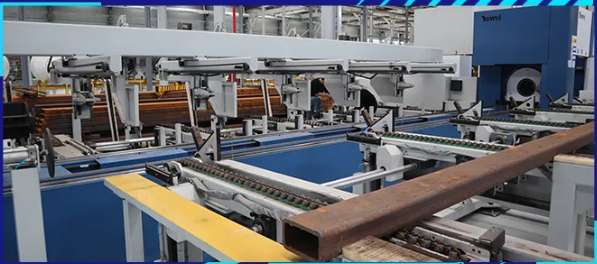 2) Front desk loading point/front desk dedicated machine workstation
The finished work piece of the front desk special plane workstation is combined with the auxiliary beam;
After the front desk puts together the points, through the high torque, the positioner and the welding robot work together to complete the overall welding of the front desk workpiece.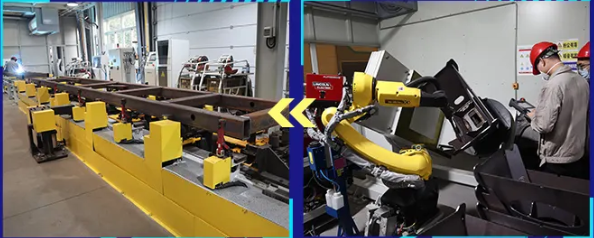 3) Automatic welding of sub beam
Four robots in the double station weld the welding seam of the sub-beam, using laser positioning, and real-time tracking of the welding seam during the welding process to ensure the quality of the welding seam.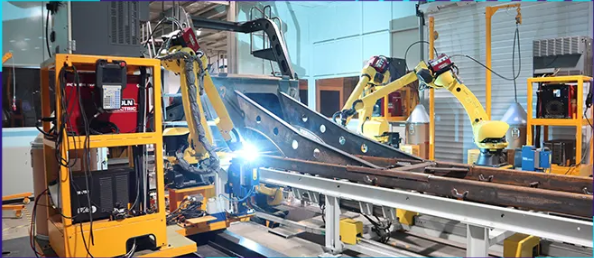 4) Accessory welding 1 (repair welding of lifting ears, etc.)
Manually weld the accessories on both sides of the auxiliary beam.
5) Rack assembly
The rear frame assembly and the auxiliary beam are assembled and assembled, and the rear frame is welded to the working island;
After the completion of the backstage, welding on both sides of the handrails and ladders in the working island.
Backstage dedicated computer workstation;
Through the four special plane workstations, automatic robot welding is carried out on the backstage after the point is put together.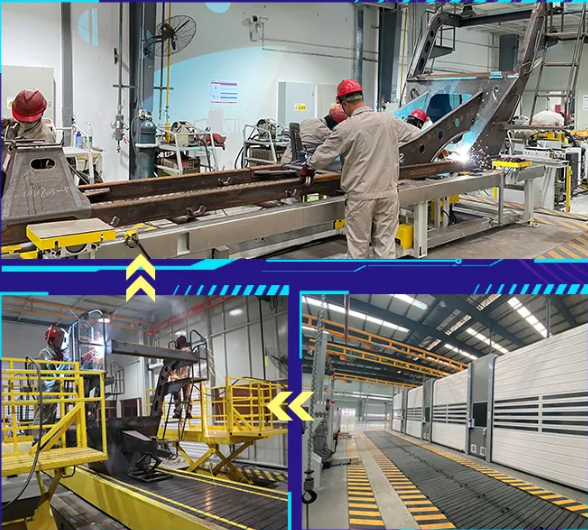 6) Automatic welding of frame
A 3+1 welding robot is used to weld the frame, and the bottom mini robot solves the problem of welding in a narrow space.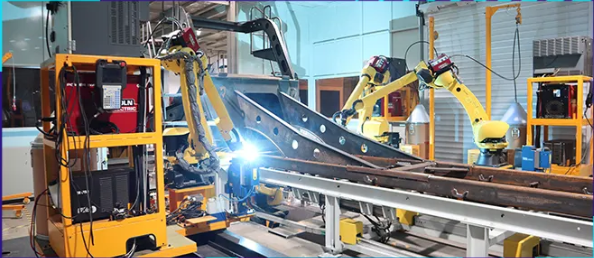 7) Accessory welding 2
Front and rear wheel cover legs, oil pump rod support, radiator support, repair welding, etc.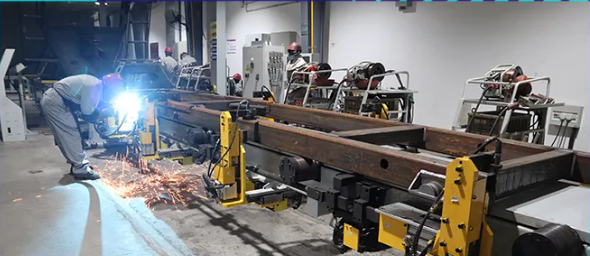 8) Delivery/upload
The finished workpiece is unmanned transfer and hang through AGV.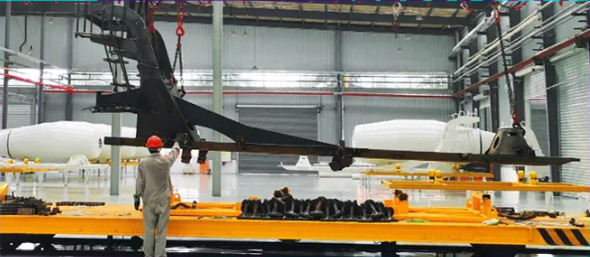 The automation transformation of the second phase of Tianqi is pioneering and pioneering in the industry. The production automation rate has increased by 65%, the efficiency has been increased by 26%, the manual usage has been reduced by 41%, and the welding fume control effect has reached the A-level performance standard.
The smooth mass production of the second phase also laid the foundation for the third phase of the Tianqi project. After the Tianqi project is completed as a whole, CIMC Linyu will build the most complete digital mixer production plant in the industry to truly realize high-end manufacturing.