On November 22, in the summer of winter, 39 tankers were assembled in the Linyu factory. The silver tanks were shining, and the vehicles were neatly arranged and ready to go.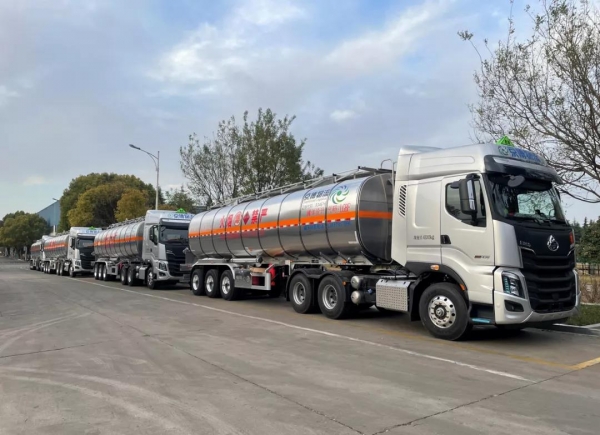 As an old customer and friend of Linyu Automobile, Jingbo Logistics and Linyu have been cooperating for 7 years without knowing it. Since identifying the Linyu brand, Jingbo Logistics has successively ordered nearly 300 sets of Linyu fluids. Tanker.
Jingbo Logistics, a leading enterprise in the modern logistics industry, ranks among the top in the country in its hazardous chemicals transportation service capabilities. The strong alliance with Linyu has also been escorting the logistics and transportation services of Qilu and even the whole country.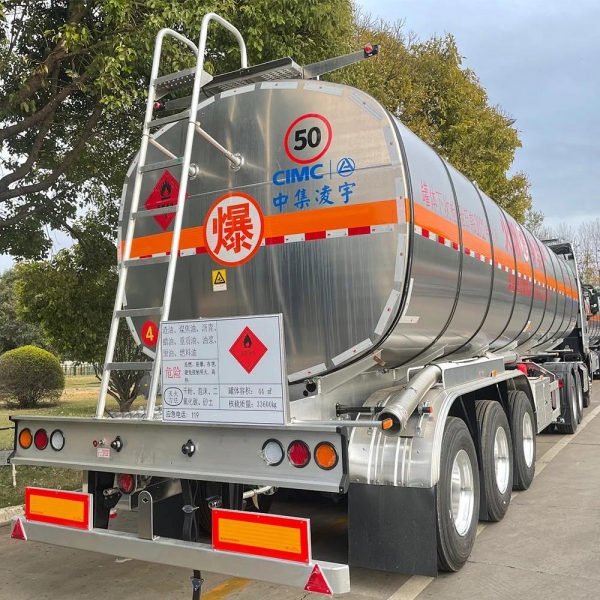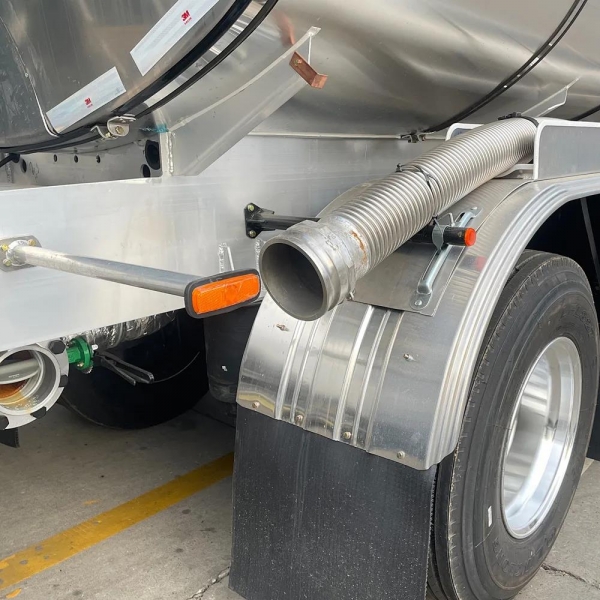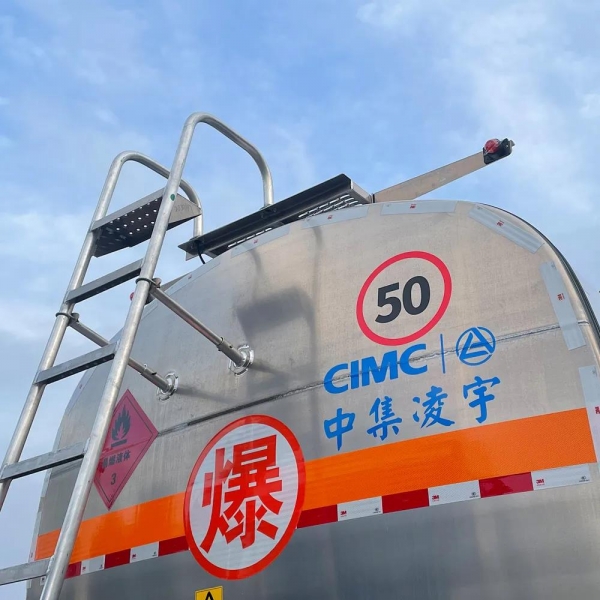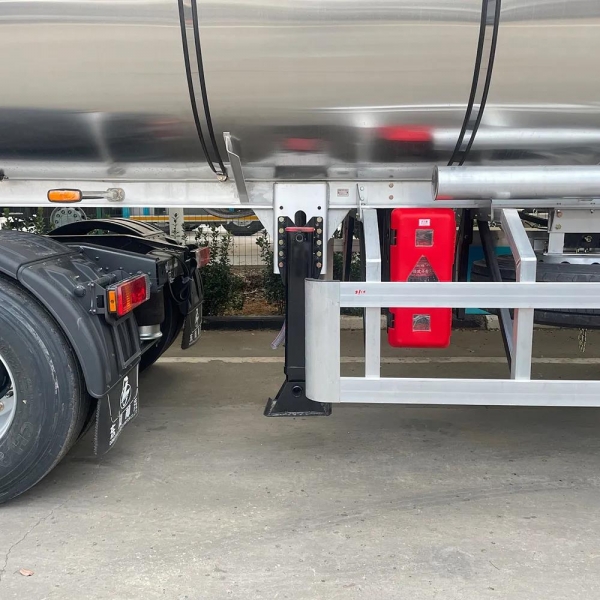 The liquid tanker delivered this time is made of high-quality aluminum alloy, and the disc-shaped structure of the anti-wave plate in the tank can make the tank body more evenly stressed, so as to better protect the tank body; the lightweight design of the Datong warehouse, one-time tank forming process, Few welds, smooth appearance, stable vehicle performance; BPW high-end axles, stable driving, suitable for a variety of road conditions; patented connection technology to achieve the highest performance of key parts connection, safe and reliable, and ensure transportation safety.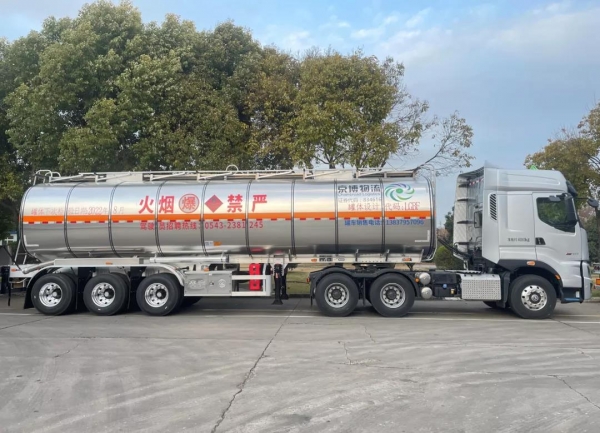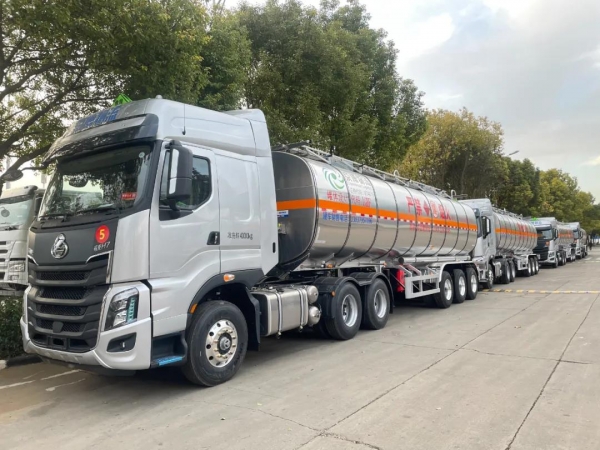 Recalling the first cooperation with Jingbo Logistics so far, Linyu's products are constantly being updated. Compared with the previous tankers, the tanker delivered this time has lighter weight and higher load-bearing capacity. In the long-term cooperation, Linyu has continuously absorbed customer suggestions and integrated customer needs with regulations and policies to provide customers with better The product.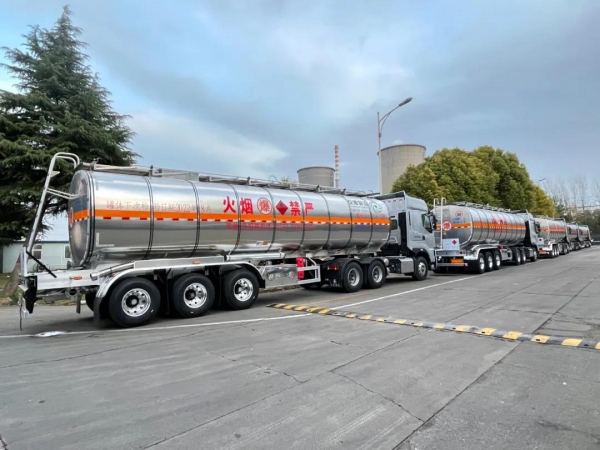 This large-volume repurchase is the customer's recognition of the high-end quality, first-class technology and perfect after-sales service of Linyu's products, full trust in the strength of Linyu's brand, and looking forward to establishing more extensive cooperation with Linyu.
In the future, Linyu Automobile will continue to lead the standard, play the role of the industry leader, build a good ecology of the upstream and downstream industrial chain, and use professionalism to help customers create more value!