A few days ago, at the 2021 Qianhai Investment Promotion Conference with the theme of "Grasp the'Golden Decade' and Win-Win "The Sea of Progress"", ten key Qianhai investment projects including China Ocean Technology Group were officially launched. CIMC and Qianhai Administration reached a strategic cooperation intention to jointly build China Ocean Technology Group.
At present, Shenzhen is in a major opportunity period to undertake the national maritime power strategy, and is planning to build a global maritime center city, which also coincides with the historical opportunity of Qianhai's expansion.
In order to jointly promote the high-quality development of Qianhai's industry, CIMC and Qianhai Administration have agreed to work with relevant parties to jointly promote the establishment of China Ocean Technology Group (preparatory), build a world-class marine engineering industry leader, and help Shenzhen "Global "Ocean Center City" construction.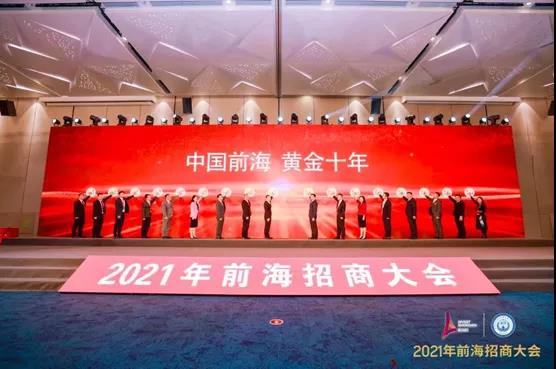 It is reported that China Ocean Technology Group (prepared) will use CIMC's existing offshore engineering business and products as the basis to fully promote the construction of a global ocean center city; build a world-class industry leader in marine resource development comprehensive solutions; provide marine production equipment, Marine new energy industry, marine protein industry, marine city industry, etc. expand and extend, become China's leading, world-class marine equipment design and manufacturer and overall solution provider, and become an industry leader with core technical capabilities.
China Ocean Technology Group (prepared) will, by undertaking the national marine development strategic mission, fully integrate into Shenzhen's regional planning for building a global ocean center city, and through scientific research innovation and development, seize the opportunity to undertake major national scientific and technological projects and create champion products. CIMC will work together with relevant parties such as Qianhai Administration Bureau to gradually build China Ocean Technology Group (prepared) into a leading enterprise in the industry that can undertake major strategic tasks in the development of the national marine economy and carry the strategy of China's marine power.
The two parties will jointly promote the construction of marine industry clusters including headquarters, R&D centers, and marine industrial parks, promote new marine application scenarios including marine green hydrogen energy, CCUS, and marine data centers, and give full play to Qianhai as a "building a maritime power" The strategic advantage of the bridgehead and the advanced technology and mature experience of CIMC's offshore engineering business will help Qianhai build a modern marine service industry cluster and a highland of marine technology innovation.