A few days ago, the first intelligent three-dimensional garage in Macau, the Ma Tongling Street Hualong Hotel parking lot project undertaken by CIMC, successfully passed the acceptance and was delivered to the owner. The project was undertaken by CIMC Smart Parking, a subsidiary of CIMC IOT. It is another project that CIMC uses new infrastructure to promote the construction of the Guangdong-Hong Kong-Macao Greater Bay Area, accelerating the interconnection and interoperability of infrastructure in the Greater Bay Area. CIMC's leading position in the smart parking industry has been established.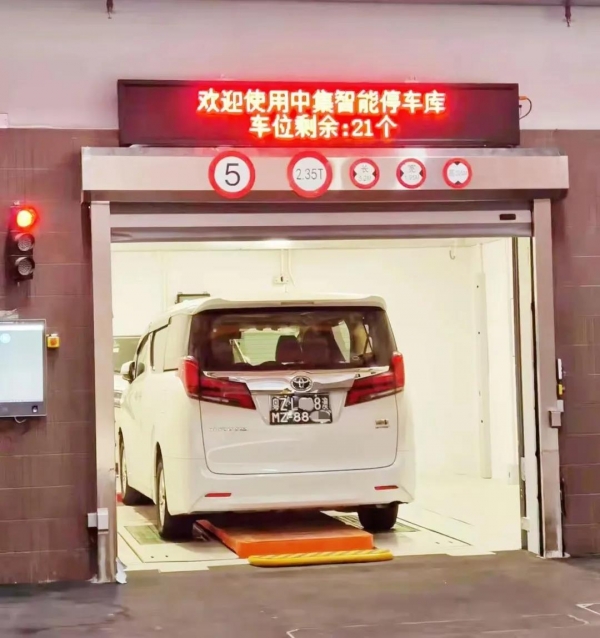 The population of Macau is highly dense, with a population density of more than 57,300 people per square kilometer, making it one of the most densely populated areas in the world.
At present, parking difficulties have become the livelihood issue of most concern to Macao residents, and the housing issue has also ranked second. The main reason is that Macau has a small area and narrow streets. In recent years, Macau's economy has developed rapidly and the number of people and vehicles has increased greatly. However, parking facilities are seriously insufficient.
The "2020-2026 China Macau Commercial Real Estate Industry Market Competition Status and Prospect Strategy Analysis Report" released by Zhiyan Consulting shows that as of 2019, the number of registered motor vehicles in Macau was 240,746, of which 1,09579 were light vehicles.
According to incomplete statistics, the number of parking spaces in Macau is about 60,000, which is a large gap compared with the number of nearly 110,000 light vehicles. It is common in Macau that residential and company parking lots cannot be supplemented well. It is very common in Macau to find a public parking space even after driving a few blocks.
This time, CIMC undertook the construction of the intelligent three-dimensional garage of the Hualong Hotel in Ma Tongling Street, Macau. Ma Tongling Street is adjacent to the Macau Tower and Nanwan Lake, which is the central area of Macau tourism and vacation. The Hualong Hotel is a comprehensive hotel integrating leisure, entertainment and accommodation.
In order to build more parking spaces with less area in Macau, which is rich in land and money, CIMC's prescription is to "require space upwards" and build intelligent three-dimensional garages to alleviate the traffic pressure on the hotel.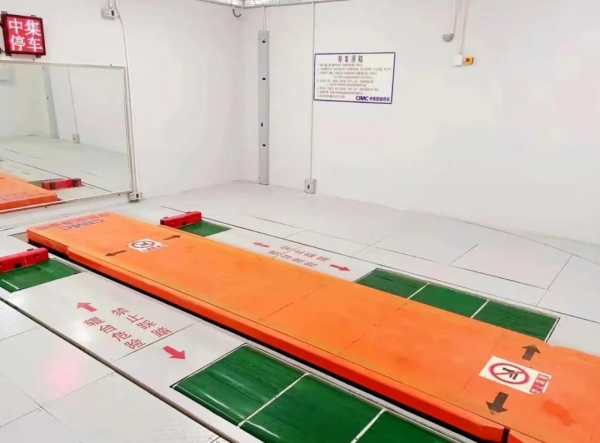 According to the relevant person in charge of CIMC IOT, the garage is planned to be three underground floors and can park 22 motor vehicles. The core handling equipment adopts the tire-holding intelligent carrier independently developed by CIMC, which has strong operational stability and strong reliability.
CIMC is one of the first domestic enterprises to enter the three-dimensional parking industry. Last week, CIMC IOT just won the bid for the artificial island automated parking lot project at the Hong Kong Port of the Hong Kong-Zhuhai-Macao Bridge. The successive acquisition and delivery of smart parking garage projects in Hong Kong and Macau indicate that CIMC is promoting the interconnection of infrastructure in the Guangdong-Hong Kong-Macao Greater Bay Area through new infrastructure, helping Hong Kong and Macau to integrate into the "one-hour living circle" of the Guangdong-Hong Kong-Macao Greater Bay Area.
In recent years, CIMC has actively and deeply integrated into urban operations and promoted the transformation and upgrading of manufacturing through new urban infrastructure. At present, CIMC IoT is working with governments in many places to resolve parking difficulties through new parking spaces and the renovation of old residential parking facilities, and relying on CIMC's capabilities and advantages in high-end equipment manufacturing, automation and Internet of Things technologies, providing The city-level smart parking integrated solution enables digital and intelligent technology products to fully empower urban governance, urban public services, and high-quality urban development.