Hydrogen peroxide has strong oxidizing properties, and it will cause explosion after contact with flammable substances and organic substances, and there is a danger of combustion and explosion during impact, friction and vibration. Therefore, the transportation of hydrogen peroxide is a particularly troublesome thing. Today, the tanker sales manufacturer will introduce a semi-trailer tank truck specially designed for hydrogen peroxide transportation to truck drivers, which is not only safe, but also pulls more!
33 square stainless steel semi-trailer tank truck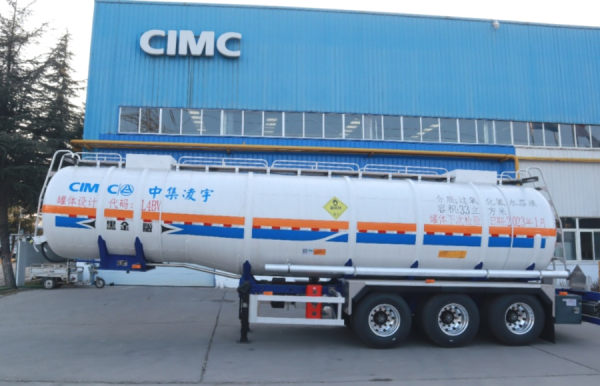 High-quality selection
The tank body is made of high-quality stainless steel, with circular section and variable diameter design, the center of gravity of the whole vehicle is lower, and the transportation is safer;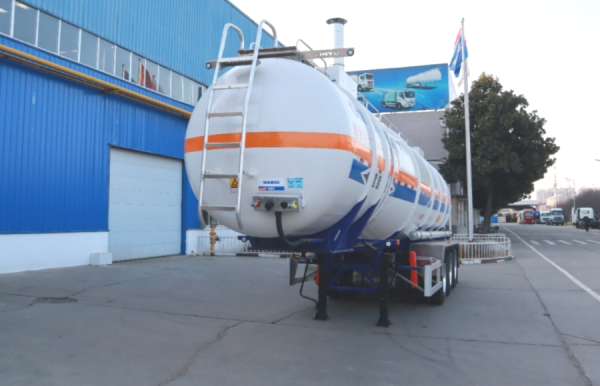 Patent structure
The patented structure of the outer reinforcement ring, the scientific arrangement of the butterfly-shaped wave-proof board and the simple wave-proof board, the impact resistance is better;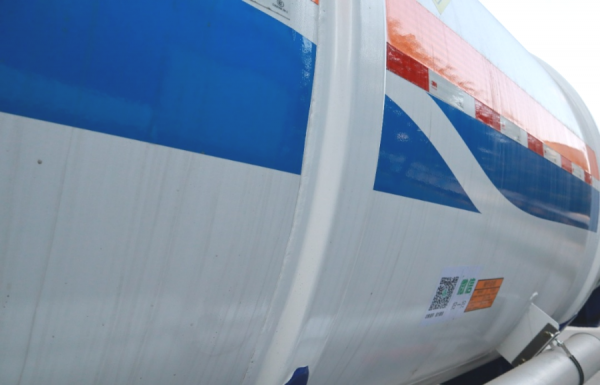 Reasonable match
Short wheelbase and long rear overhang are suitable for transportation in complex road conditions; the frame is made of high-strength steel, and the structure is safer after CAE force analysis;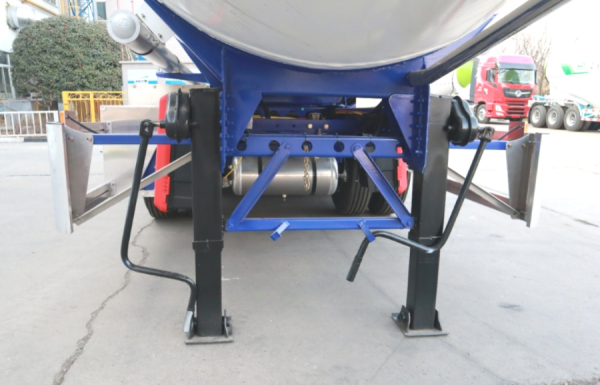 Safe and convenient
The LED lamps of the whole car are equipped with explosion-proof wiring harness; the rear escalator pedals at the rear are widened, which is ergonomic and more convenient to use.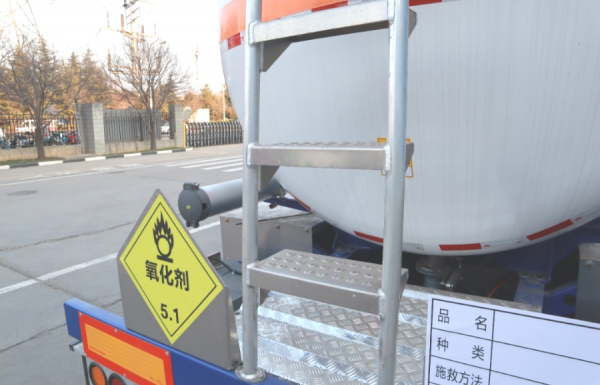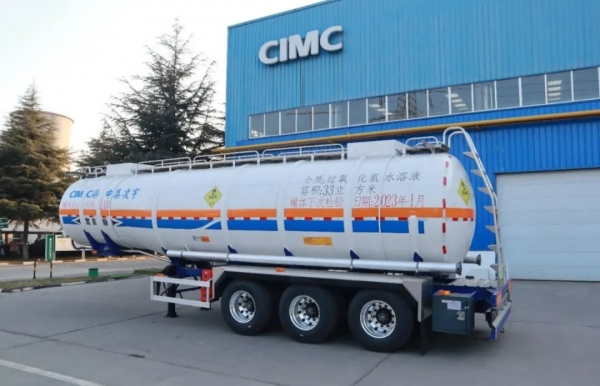 With the continuous expansion of the tank truck product series and the continuous advancement of technology, Linyu tank truck market has broad prospects and the future can be expected! We will always adhere to the principle of product success, and use our professionalism and concentration to provide users with more and better products and create greater value