On November 11, the signing ceremony of the in-depth cooperation agreement between Luoyang CIMC Linyu Automobile Co., Ltd. and Huawei Luoyang New Infrastructure Development Center and the signing ceremony of the BI project were held in Luoyang, marking that the two leading companies in their respective fields will give full play to their respective technologies and products. , Industry experience and other resource advantages, to establish in-depth cooperative relationships around enterprise digital transformation and intelligent upgrading, and strive to build an enabling platform for CIMC Linyu's digital transformation, and use this as a benchmark to promote digital transformation and high-tech manufacturing of Luoyang's manufacturing enterprises. Quality development.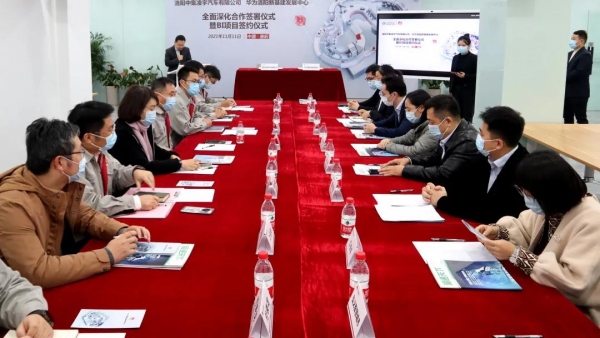 Visit the exhibition hall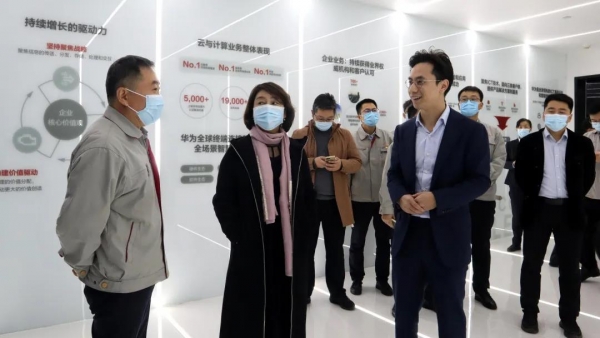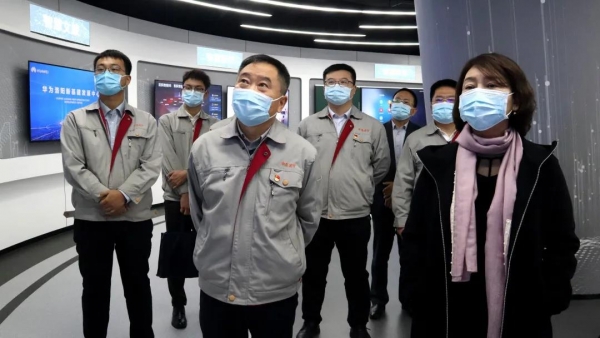 Wei Shuhong, Deputy Director of Luoyang Municipal Bureau of Industry and Information Technology, Sang Qian, Deputy Director of Luolong District Industry and Information Bureau, Liu Baoshan, General Manager of Luoyang CIMC Linyu Automobile Co., Ltd., Zhang Shitao, Chief Financial Officer, and Deputy General Manager of Luoyang Hongyi Group Manager and executive director of Hongyi Smart City Construction Service Co., Ltd. Xu Ke, Huawei Luoyang New Infrastructure Development Center General Manager Li Chenying and other leaders attended the signing ceremony. The ceremony was presided over by Chang Guoqiang, director of CIMC Lingyu's Brand Culture Department.
Signing ceremony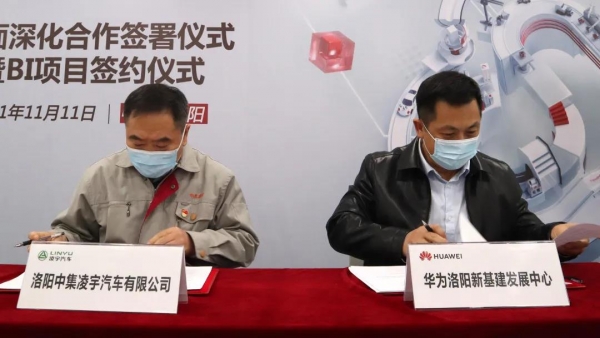 Before the ceremony, under the leadership of General Manager Li Chenying, the leaders and guests at the meeting visited Huawei's showroom. President Li introduced Huawei's important R&D achievements in information technology and the intelligent transformation of traditional industries, as well as Huawei's company. The strategic layout of ICT and the application of new infrastructure in the fields of AI applications, smart education, smart medical care, transportation, and urban management.
After the visit, the signing ceremony officially began. Liu Baoshan, general manager of CIMC Linyu, and Xu Ke, executive director of Hongyi Smart City, signed an in-depth cooperation agreement and signed a BI project. The signing of the agreement indicates that the two parties will establish a long-term and stable cooperation mechanism around the enterprise Digital transformation and intelligent upgrading need to carry out work and establish a deepened cooperative relationship.
Leader speaking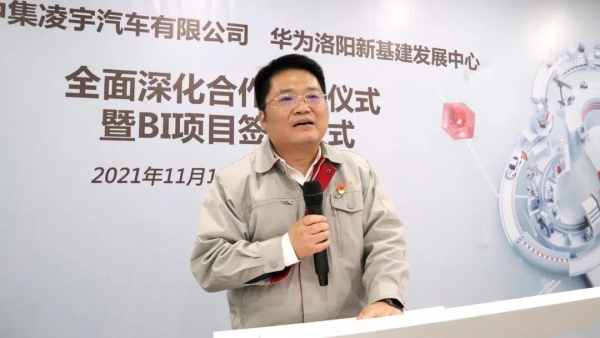 After the signing of the contract, CIMC Linyu Financial Director Zhang Shitao spoke on behalf of the company. Mr. Zhang first thanked the Luoyang Municipal Party Committee and the Luolong District Party Committee and District Government for introducing such an outstanding enterprise as Huawei. Mr. Zhang said that the in-depth cooperation between the two parties will rely on Huawei. Research on new technologies such as big data, cloud computing, Internet of Things, artificial intelligence, etc., to build an enabling platform for CIMC Linyu's digital transformation, and help CIMC Linyu complete the establishment of a high-end manufacturing system and build it into a digital enterprise in 2023. Leading the digital development of the domestic tank-type special vehicle industry, while promoting the transformation of "Made in Luoyang" to "Made in Luoyang".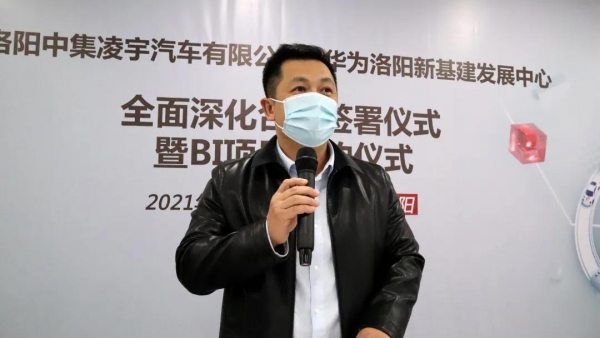 Xu Ke, executive director of Hongyi Smart City, said that as Huawei's operating company in Luoyang, Hongyi Smart City not only owns high-quality resources from local state-owned enterprises, but also has Huawei's ICT strategic layout and technical support. The cooperation of outstanding enterprises is the beginning of the realization of the industrial landing and the acceleration of Luoyang's digital transformation.
Finally, Li Chenying, general manager of Huawei's Luoyang New Infrastructure Development Center, said that in this cooperation, Huawei will provide CIMC Lingyu with an open platform, leverage the advantages of Huawei Cloud's technology platform, and help CIMC Linyu achieve global intelligent control and intelligence. manage. At the same time, combined with the industry knowledge of partners, deeply participate in the digital transformation of customers, and also inject new momentum into the development of digital economy in Luoyang!
As we all know, Huawei is not only the world's top 500, but also the pride of China and the pride of the nation! This signing is the beginning of in-depth cooperation between CIMC Lingyu and Huawei. After that, the two parties will conduct comprehensive cooperation in the fields of information management, intelligent network connection, digital factory, data governance, industry Internet platform, and SAP cloud deployment. It is foreseeable that the two parties will inevitably be able to complement each other's advantages on the road of intelligence and digitization, cooperate for a win-win situation, lead the development of the industry, and create new and greater value!
This is exactly:
Huawei technology everyone praises
Linyu tanker called the expert
Luoyang will join hands this time
Intelligent manufacturing and upgrading to win the world