In the winter of November, the cold wind gradually started and the temperature was slightly cool. Ten brightly colored cement bulk carriers appeared in the Linyu factory, like a ray of warm winter sun, warming people and illuminating hope. These new batch of cement bulk carriers are about to cross the oceans and contribute to the transportation services in South Asia.
South Asia is located on the transportation hub of the Indian Ocean, with abundant resources and broad prospects for trade. In recent years, with differentiated solutions, excellent product quality and considerate after-sales service, CIMC Linyu has gradually increased its market share in the local market, and its reputation has become more and more famous, making it the best choice for local tank truck brands.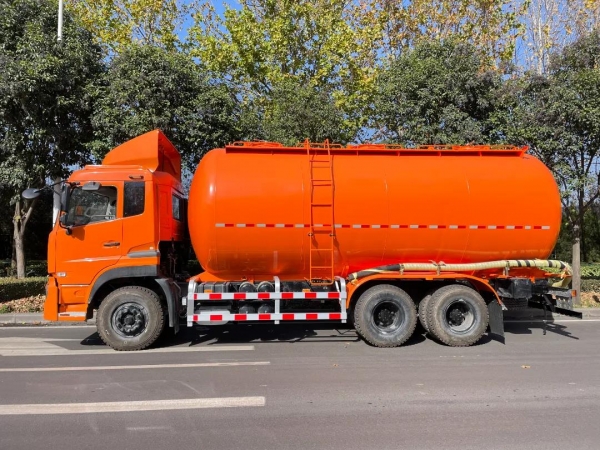 The customer who bought these cement bulk carriers this time was an old friend of Linyu. "At first, I didn't know Linyu's products. When I found more and more Linyu tankers around, I was tempted. It must be good to use! From the few units I ordered at that time to dozens of units now, I have spotted Linyu", the customer said with a smile.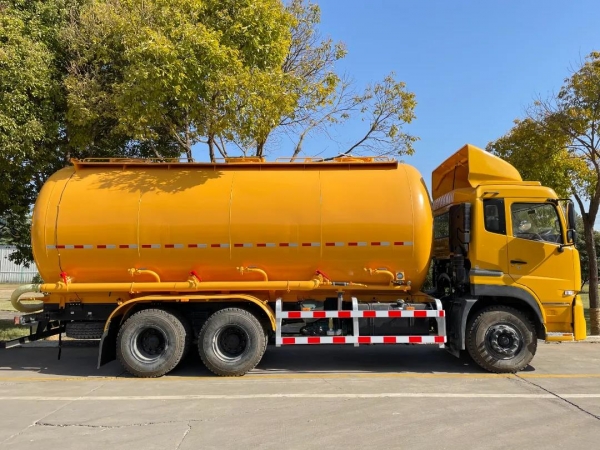 Come and see what kind of magic power these colorful cement bulk carriers have!
Low Residue
The application of the new X-type fluidized bed reduces the fluidized area, increases the gas unloading power, and effectively reduces the residual rate.
Lightweight
It can be fully loaded with 30 tons, the wheelbase is small, the center of gravity is low, and the operation is stable. Ultra-light carbon steel material, more standard and more economical.
Efficient
Innovative air chamber structure, diversion structure and piping design make the vehicle dust removal faster and more efficient to meet various road conditions.
Patented Design
It adopts the pivoting method of center compression, which has good sealing performance, flexible and light operation, safe and reliable.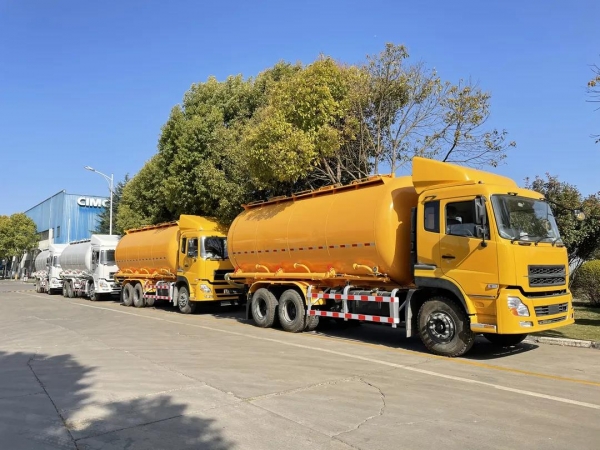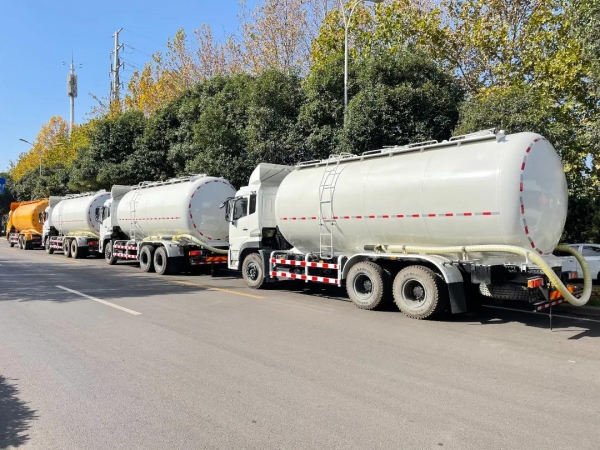 This year, CIMC Linyu achieved a record of exporting more than one thousand vehicles in just 9 months. With the continuous advancement of the "Belt and Road" project, CIMC Linyu is bound to assume more responsibilities and missions in the future. It is the goal we always pursue to make tank trucks with our heart. I believe that the use of these rainbow-like cement bulk carriers will surely become a beautiful landscape in South Asia.