A good product must not only have super strength, but also have a cool and dazzling appearance, which makes people impressed at first glance. Today, the editor found a super handsome tank truck in the Linyu factory and couldn't help but want to find out!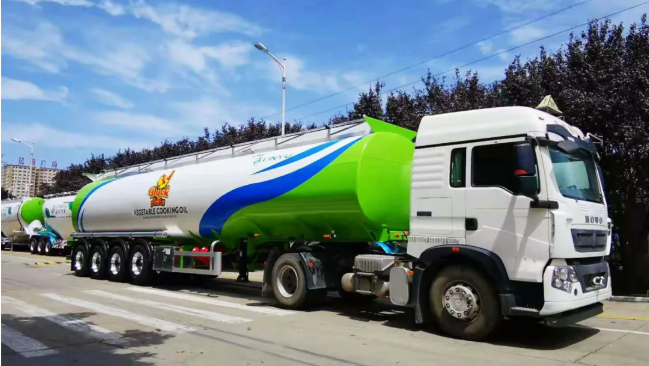 It turned out that this tank truck with a special pattern was tailor-made for Southeast Asian customers. The customer has been cooperating with Ling Yu for many years, and the cartoon logo on the tank is a well-known local edible oil brand.
In recent years, taking advantage of the "Belt and Road" initiative and excellent product quality, CIMC Lingyu has seized opportunities and has the courage to challenge, gaining many customers and quickly becoming a well-known local brand. Our customization is also a favorite of customers. In Taoist places, every tanker sent overseas is full of personality and very beautiful. The two leading companies have joined forces, each exerting its own strengths and advantages, and jointly contributing its own strength to local development.
Look at the value control
The body is made of fresh and natural environmentally friendly green as the main color, with blue lines, embedded with a personalized brand logo, and bright colors; using the world's first nano-ceramic pretreatment, laser scanning electrostatic automatic powder spraying technology, the paint quality is more delicate and shiny , The anti-corrosion and anti-rust ability is first-class, and the tank is still brand new despite the sun and rain.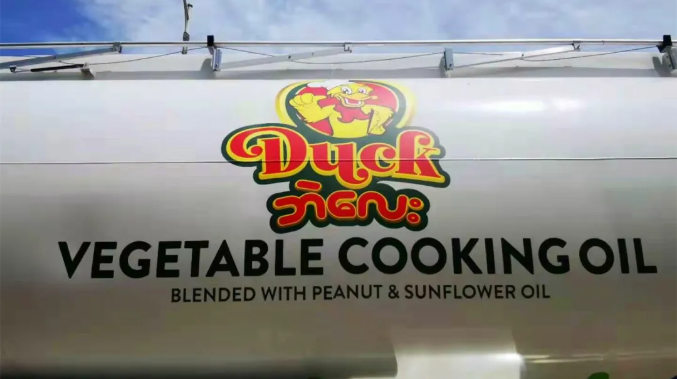 Look at the material control
The tank body is configured with food-grade stainless steel 304L, which not only has higher safety, but also has good corrosion resistance; the multi-bin structure greatly improves the volume utilization rate and reduces the transportation cost.
Look at it lightly
The model adopts the industry-leading European full-bearing saddle structure, box-side support design, easy to disassemble and easy to clean; lightweight chemical steel walking structure, tank body frame connection fully assembled, reducing welding stress concentration, allowing later maintenance Maintenance is more convenient.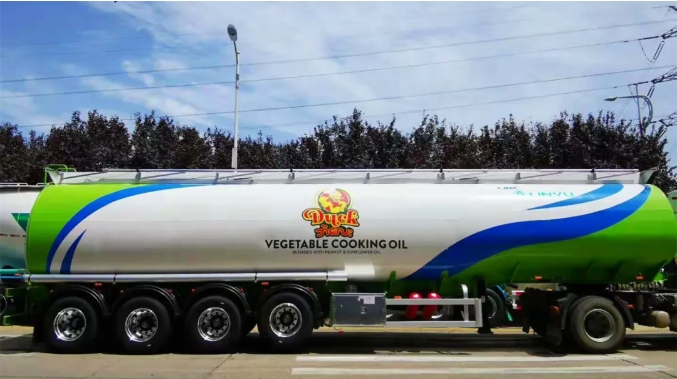 Security control
Tank roof protection combines simple guardrails and special profile brackets to simplify complexity while ensuring strength. The 360-degree night outline lights of the whole vehicle ensure a high driving safety factor.
Smart control look over
Optional integrated service brake lining alarm, intelligent electronic control air suspension control system, disc brakes, reversing radar automatic braking, integrated tire pressure monitoring system, trailer ABS/EBS braking system and other humanized configurations, making the operation more convenient.
Has such a money-making tool with "appearance" and "connotation" captured your heart?