Recently, the daily intense high temperature weather has made people unbearably hot. Even if the sun is scorching and the heat waves are blowing, they still cannot withstand the pace of CIMC Linyu's departure. With the rumbling noise, look! Ten brand-new Linyu semi-trailer mixer trucks drove out of Linyu Company and headed for the ** area.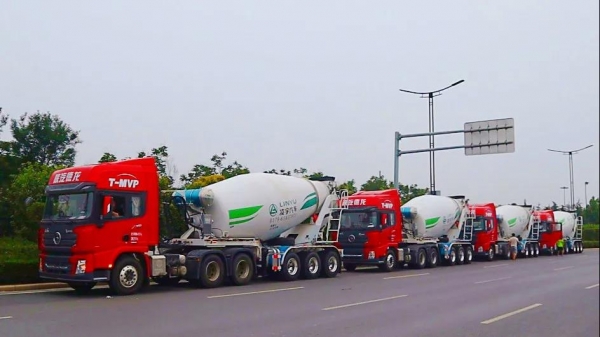 It is reported that the customers who bought these semi-trailer mixers are old friends who have cooperated with Linyu for many years. As a well-known local transportation company, customers value brand and performance when choosing tankers. "I have purchased more than ten lightweight mixer trucks in CIMC Linyu before. They have been used for two or three years, and there has been no problem. Not only does it pull more, but it also saves fuel!" said the customer. With the continuous expansion and development of the company's business, the customer decided it was time to add "new energy". After on-site inspections and various comparisons, the customer finally continued to hold hands with Linyu and ordered these ten semi-trailer mixers.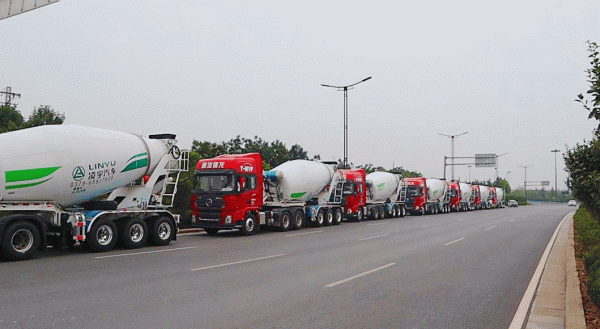 Compared with the integral mixer, the semi-trailer mixer has a larger capacity. As more and more strict and specific regulations are implemented, semi-trailer mixer trucks are being selected by more and more customers. This batch of products used:
1. Brand diesel engine sets and imported hydraulic systems, with a unique flexible coupling power take-off method, not only low noise but also stable power output;
2. One-piece frame structure, which can be applied to a variety of traction modes, driving safe and stable; one-piece flexible axle control, simple structure and more convenient operation;
3. The high-strength steel tank body and patented blades can effectively improve the quality of concrete mixing while increasing the service life of the tank body;
4. Equipped with a large-volume water tank and an independent air chamber for air pressure water supply, which does not affect the braking of the whole vehicle, and is safe and reliable to use.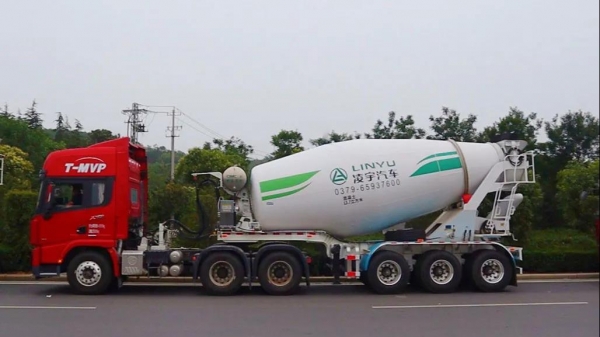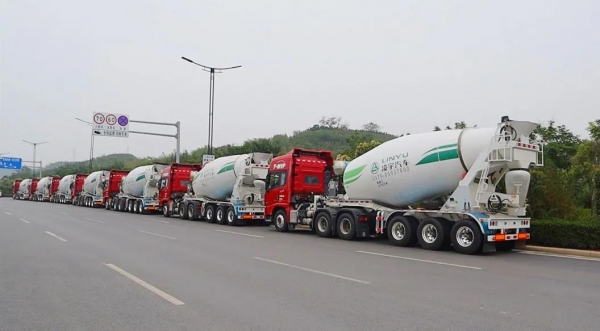 Linyu relies on excellent product quality as a support, and a comprehensive sales and after-sales service system as a guarantee, and has established a good cooperative partnership with customers all over the country. The departure is never the end, but the starting point. It is the beginning of our service. The delivery of this batch of semi-trailer trucks will make the customer and Linyu closer together and strengthen the mutual friendship. Linyu will also continue to innovate, come up with more high-quality and easy-to-use products, and help customers achieve higher value!