In 2021, CIMC Linyu will fulfill its mission with its original intentions, concentrate its efforts, and forge ahead steadily. Looking back on the journey, all the busy figures of production and delivery are vividly visible. Everything in the past is a prologue. Looking forward to 2022, we have a bright future!
"Rookie of strength" enters the red Jinggangshan
In January, a grand event was held in Jinggangshan area of Jiangxi Province-FAW Jiefang & CIMC Linyu J6P mixer truck delivery ceremony. The first batch of 20 Jiefang & Linyu integrated mixer trucks ordered by the customer was officially delivered at the Xiajiang in Ji'an. The integrated mixer truck jointly developed by Jiefang Linyu not only has a higher-end atmosphere, but also maximizes transportation benefits.
Going to South China in March in Yangchun, old customers order 120 cars at one time
An old customer in South China who has cooperated with Lingyu for many years ordered 120 Jiefang & Linyu integrated mixer trucks at one time. The customer likes the powerful Jiefang chassis very much, and feels assured of the three major Italian PMPs. For Linyu's integrated tops that perfectly fits Jiefang, customers said that Linyu's tank design is more reasonable and smarter.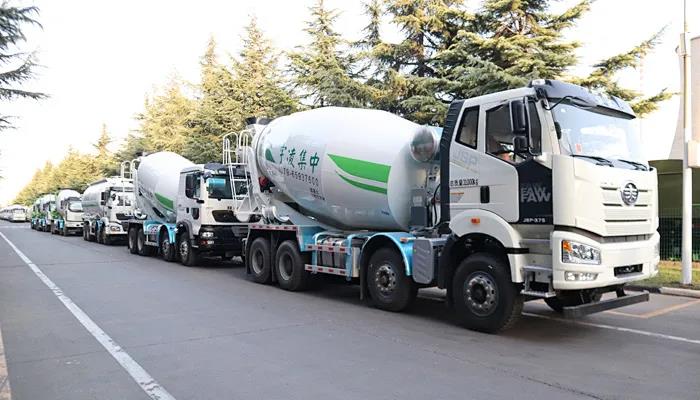 50 legal version mixer trucks delivered to major customers in Hebei
In April, the delivery ceremony of CIMC Linyu & Hebei Military Inventory Regulations Mixer Truck with the theme of "Tanks Connecting the World, Concrete Building the Future" was held in Shijiazhuang. Yu has a high degree of trust in product quality and service guarantee. 50 Linyu regulatory version mixer trucks rushed to the Gyeonggi area to demonstrate the strength of China's manufacturing.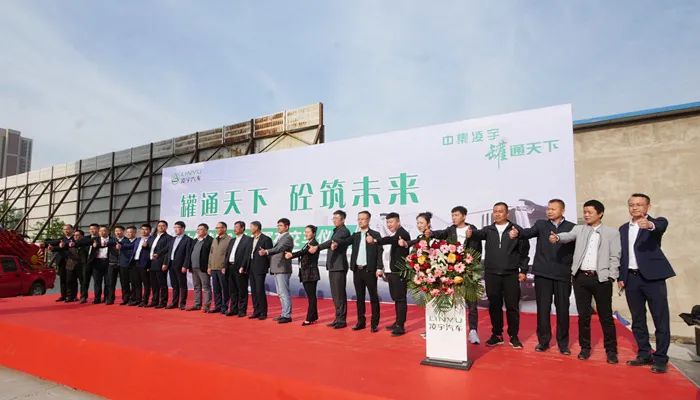 Another vehicle boom, 130 Linyu tankers were sent to Ningxia
In mid-May, 130 lightweight flammable liquid transport vehicles were sent to Ningxia in batches to assist local transportation services. Cooperative customers said that they have been using Linyu's vehicles in the past few years, which is very worry-free. I have also visited Linyu's production plant before. After many comparisons, they believe that Linyu's tank trucks are more cost-effective in the industry! Placing a big order this time is also full of trust in Linyu.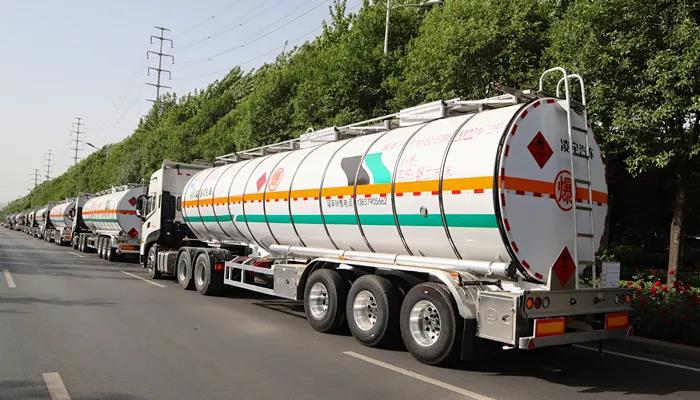 Linyu is super sweet in the summer heat, 60 "Blue Fatty" rushed to South China
In mid-June, 60 "Fatty Blue" mixer trucks drove to the "Yangcheng" Guangzhou. After many years of use, customers did not hesitate when they needed to buy a new car. This year, 60 Lingyu mixer trucks were installed, which fully demonstrated their trust in Lingyu and proved the reliability of Lingyu's products. Lingyu believes that the commissioning of the batch of mixer trucks will help local transportation services to a higher level.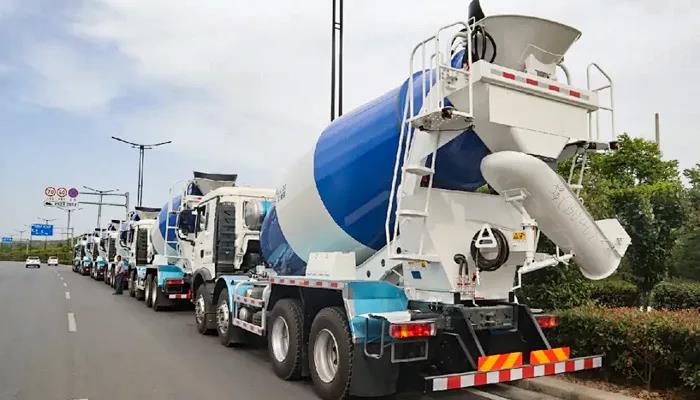 Depart overseas! "Tailor-made" wins market praise
On August 20th, more than ten Linyu carbon steel liquid tank trucks were sent to Southeast Asia. In recent years, Linyu's overseas marketing department has seized the opportunity to win a large number of orders with differentiated solutions, excellent product quality and user-friendly design. CIMC Linyu has quickly become a well-known local brand. This also signifies that CIMC Linyu has made fruitful achievements in adhering to the main strategy of internationalization and co-constructing the "Belt and Road" with high quality.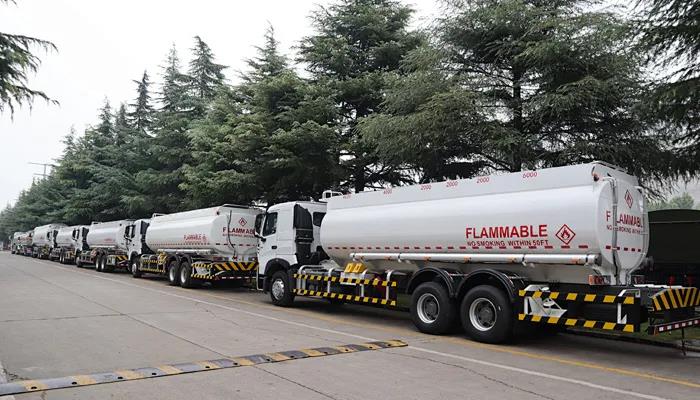 Export again! That touch of yellow in autumn
In the golden autumn of October, a batch of Linyu customized mixer trucks will be exported to Africa across the ocean. The re-export to the African market this time further strengthened CIMC Linyu's local brand influence and also demonstrated the full recognition of CIMC Linyu's products in overseas markets.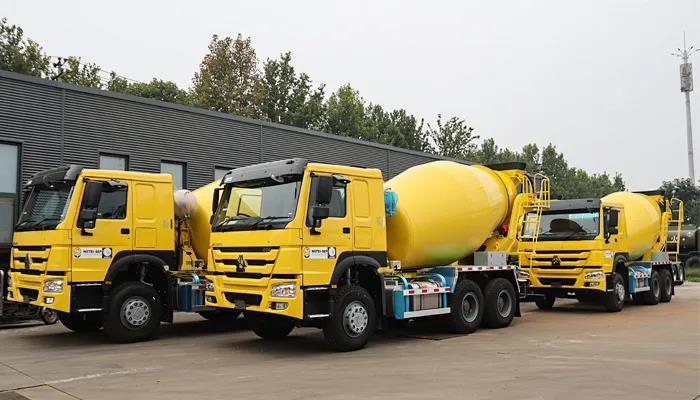 There are styles and styles, Linyu's cool cement bulk carriers are sailing overseas
In November, the overseas transportation was busy. More than a dozen rainbow-like Linyu rushed to Southeast Asia collectively. With differentiated solutions, excellent product quality and considerate after-sales service, CIMC Linyu has gradually increased its market share in the local market, and its reputation has become more and more famous, making it the best choice for local tanker brands. Customers look for Linyu tankers. From a few ordered at that time to dozens of now, this is the charm of Linyu tankers.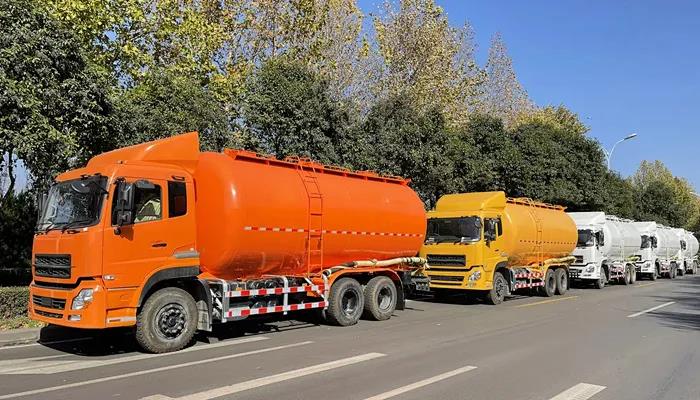 Straight to Qilu, Linyu's large batch of tank trucks went to Shandong
On November 22, 39 tank trucks all went to Shandong. Jingbo Logistics, as an old friend of Linyu Automobile, has successively ordered nearly 300 Linyu tank trucks. In the long-term cooperation, Linyu constantly absorbs customer suggestions, integrates customer needs with laws and regulations, so as to provide customers with better products. This large-volume repurchase is the customer's recognition of the high-end quality, first-class technology and perfect after-sales service of Linyu products.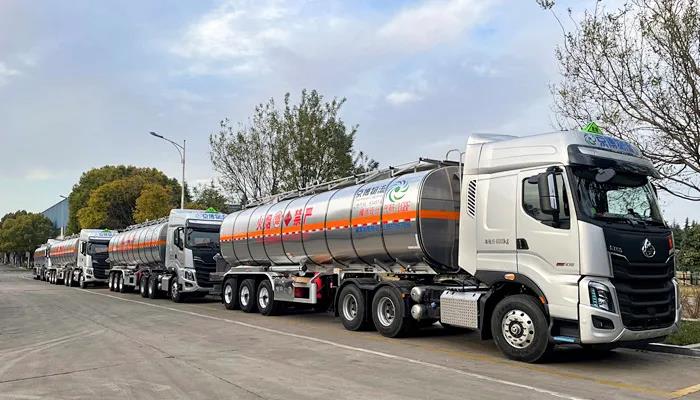 Playing with "color wear and match", Linyu's cement bulk carriers set off to Qian
In December, dozens of Linyu cement bulk carrier semi-trailers rushed to Colorful Guizhou. The owner of these cement bulk carrier semi-trailers is also an old friend of Linyu. The cooperation has been for several years. The customer initially went through many comparisons and on-site comparisons. After the inspection, Linyu was finally selected. Linyu made improvements and upgrades to its previous products in accordance with customer needs, and finally received praise from customers. This repurchase also fully proved the customer's trust in Linyu.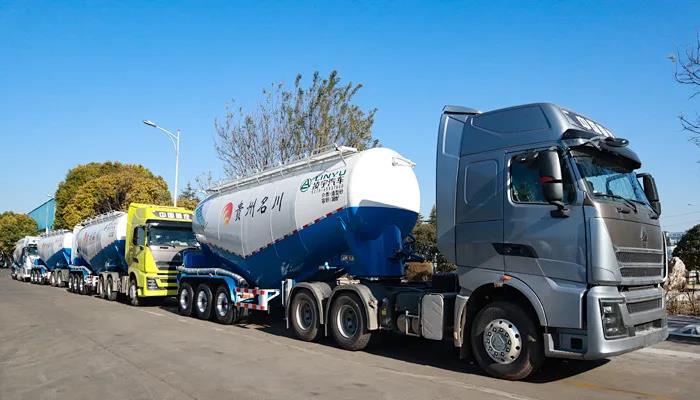 Looking back at 2021, Linyu's major car delivery incident does not stop there. Looking at the road ahead, Linyu continues to move forward! In 2022, Linyu will not forget the original intention, continue to design and produce more high-quality products with users as the center, and join hands with Linyu to create wealth together!