Recently, CIMC Linyu State VI Lightweight Mixer Truck Tour Exhibition came to the beautiful city of Dujiangyan in Sichuan. After the continuous rain in the previous few days, the temperature at that time was particularly refreshing, and the card friends who participated in the tour were also full of enthusiasm and interest.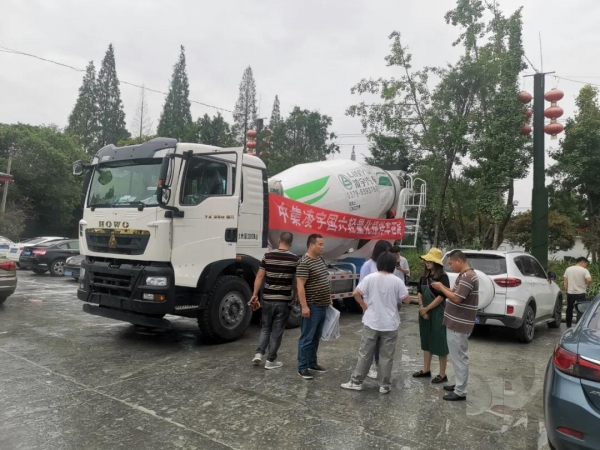 In this tour, CIMC Linyu brought a new National VI Howo mixer truck, which is equipped with a brand-new high-performance engine and high-quality gearbox, precisely matched with the golden power chain, high transmission efficiency, strong power, and lower fuel consumption;
The tank body is made of steel from well-known domestic brands, which has high strength and light weight. It adopts the industry's first nano-ceramic pretreatment technology and intelligent electrostatic spraying technology, which is strong, durable and long in life;
Multiple three-dimensional mixing modes with large blades, mixing more evenly, faster feeding and discharging speed, and lower residual rate;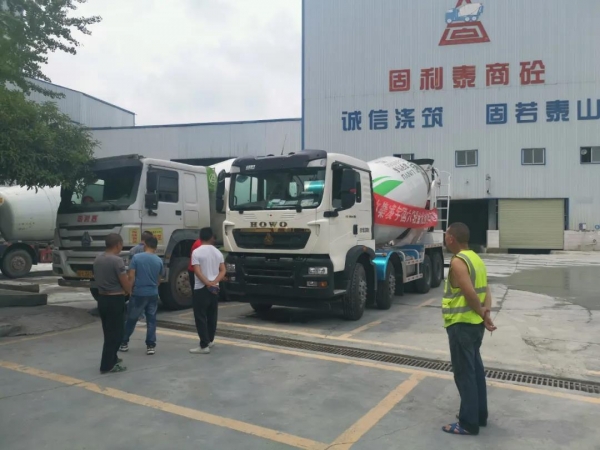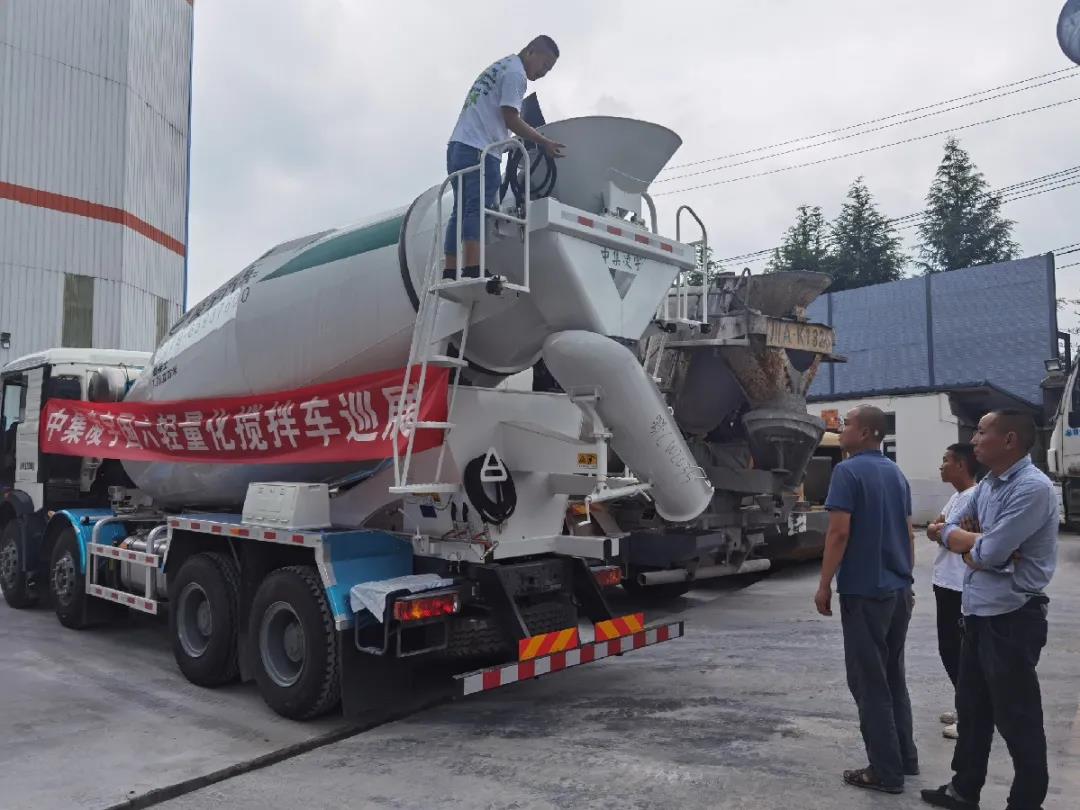 There are also bright spots such as intelligent four-point monitoring, multi-function steering wheel, airbag seats, ultra-wide sleeper, etc., making driving safe and comfortable.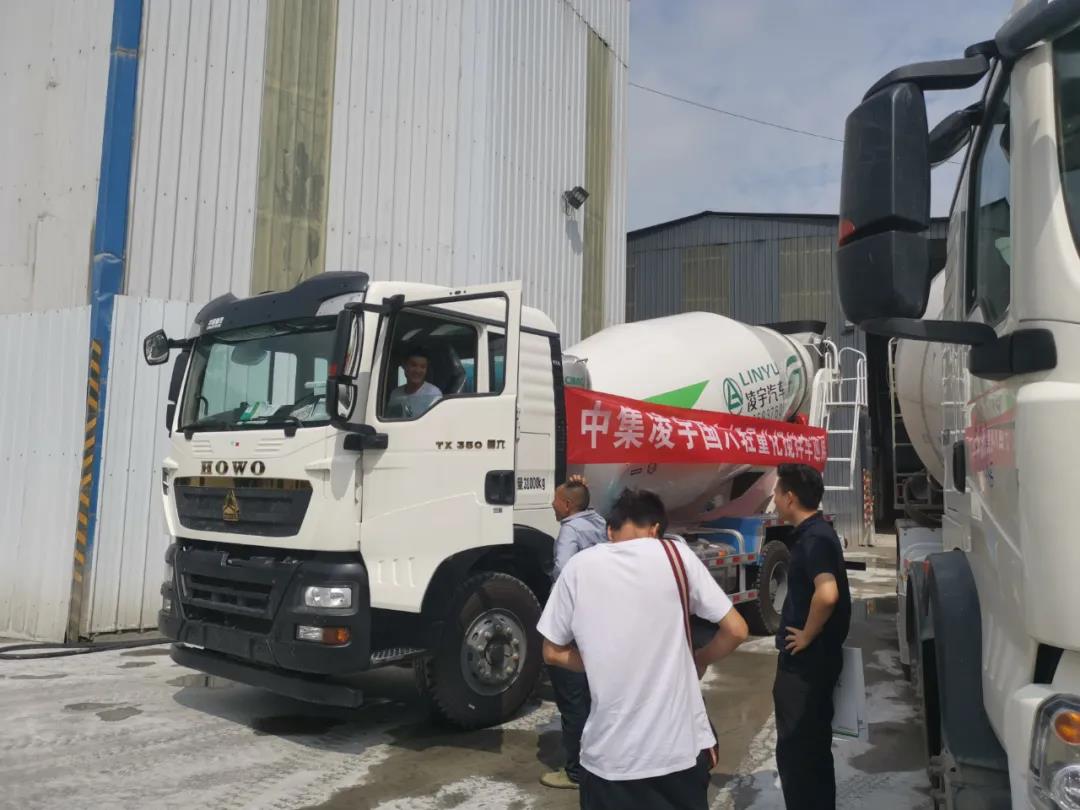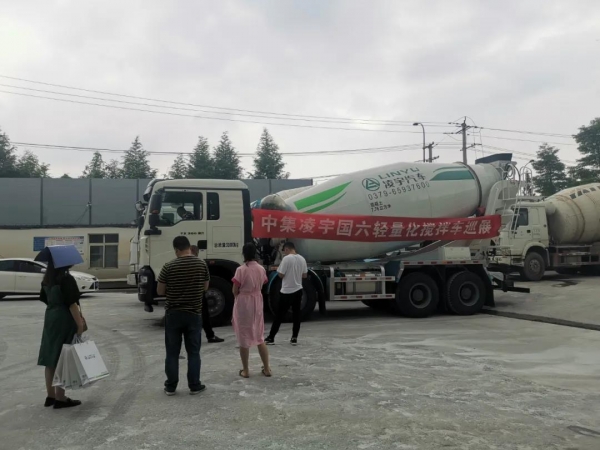 Many card friends said after the test ride: This car has enough horsepower and is comfortable to drive! Many old customers and new customers also said, "I was on the sidelines before buying Lingyu cars. I went to other people's factories to see the intelligent production workshop and asked friends around me. Now, its performance is indeed stable after I use it, and the after-sales response is also very fast, which proves that my choice is correct."
It has always been Lingyu's original intention to produce special vehicles in the same way as commercial vehicles. With the implementation of the National VI policy and the tightening of the national oversight and environmental protection policies, CIMC Linyu has also spared no effort to develop and produce more intelligent and lightweight regulatory mixer trucks, and is committed to creating greater value for customers.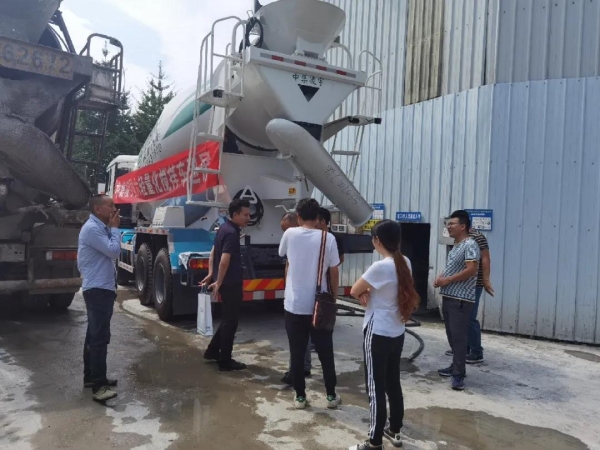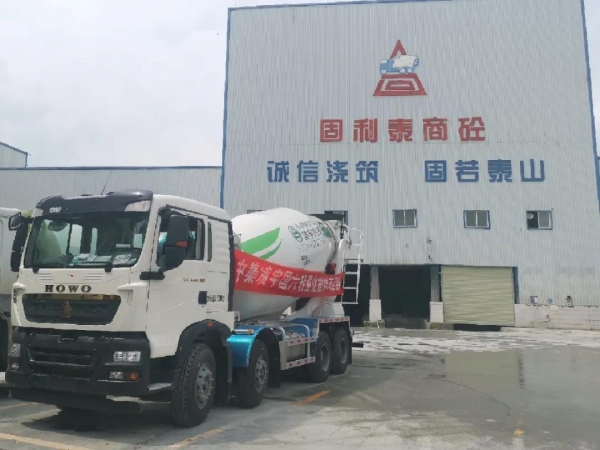 The exhibition tour lasted for several days and visited dozens of commercial concrete stations. The place where the exhibition car went became the focus of customers' attention. More than 50 intention orders were reached on the spot, and CIMC Lingyu tanker was also shown to customers in Dujiangyan area. Quality and R&D capabilities have enhanced Lingyu's brand image and injected new vitality into the local concrete transportation industry.