The autumn was high and the sun was shining brightly, and a batch of customized "Black Warrior" tank trucks drove out of the CIMC Linyu factory and went to ** to help local transportation services.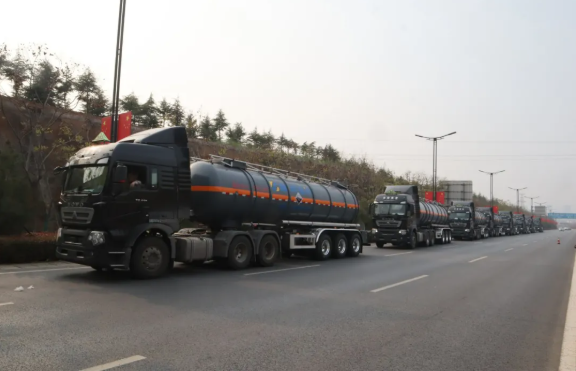 It is understood that these tankers transport corrosive products such as sodium hydroxide and sulfuric acid. The ordering customer is an old friend of Linyu who has cooperated for many years. The requirements will be more stringent. After many comparisons, we finally chose Linyu. After one cooperation, we identified the "Linyu" brand. This year, we ordered 20 Linyu tank trucks again. Not only the quality is guaranteed, but their service is also guaranteed. Very thoughtful and very trustworthy.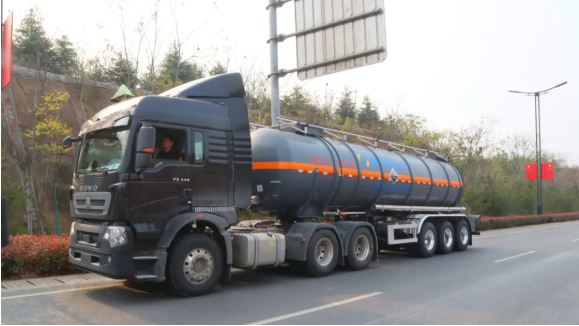 Repurchase comes from trust, and this batch of tank trucks are tailor-made according to the actual needs of customers. The lightweight design of the 27-square warehouse uses high-strength, corrosion-resistant 304L stainless steel and aluminum alloy wheel covers, which are durable and long-lived; in terms of safety, the new six-claw stainless steel quick-opening explosion-proof manhole and aluminum alloy lifting guardrail are also equipped A well-known domestic disc brake suspension and bottom valve alarm system is used to ensure the stability and safety during use and operation.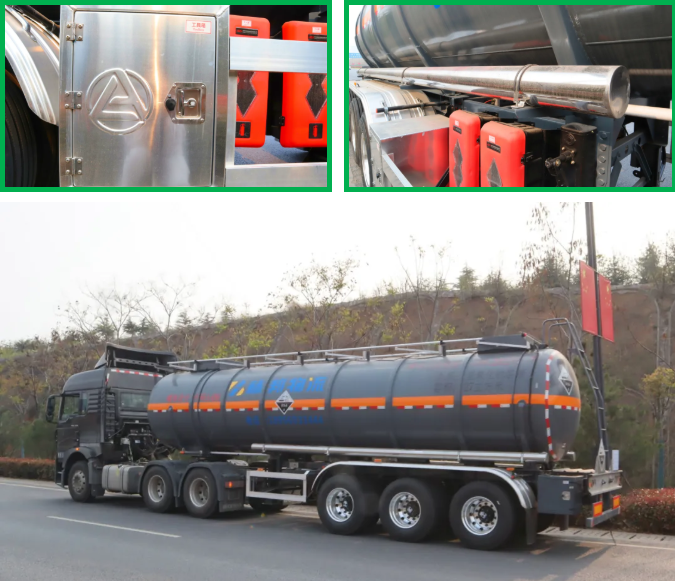 It is the excellent product strength that will win the trust of customers! I believe that the delivery of these tankers will bring better experience and benefits to our old customers. The handsome "Black Warrior" will also become a beautiful scenery in Nanyang. In the future, we also look forward to creating more value for more customers and contributing our strength to the construction of various places!