Have you seen the cookie-cutter tanker, so dazzling like it, have you seen it? Sri Lanka's "can" is like a rainbow, and colorful Guizhou meets occasionally. In addition to professionalism, we are also good at showing personality!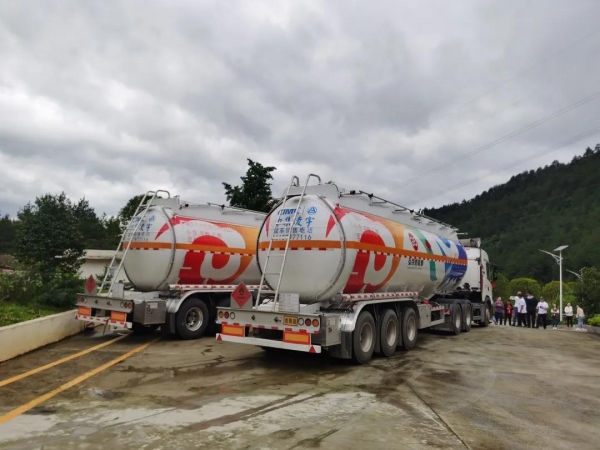 "Colorful" appearance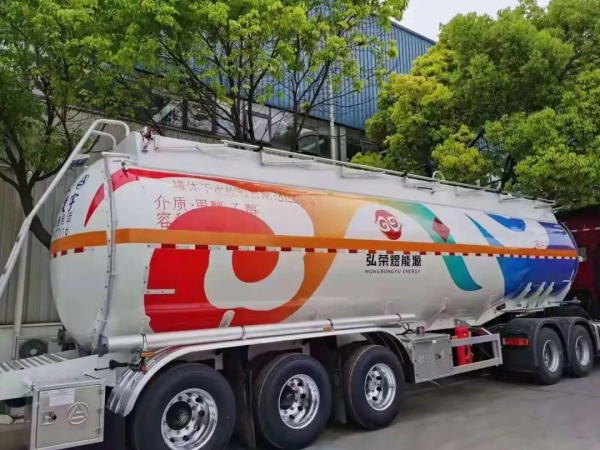 This truck is a special patterned CIMC Lingyu hazardous chemical tank truck customized by the customer in response to the local government's call for "Colorful **". The appearance is borrowed from European and American design styles, with beautiful and colorful coating, youthful, full of vitality, and full of heroic atmosphere; the tank body uses European advanced coating technology, the paint quality is more delicate and luster, the anti-corrosion and anti-rust ability is first-class, regardless of the sun and rain The tank is still brand new.
"Colorful" Technology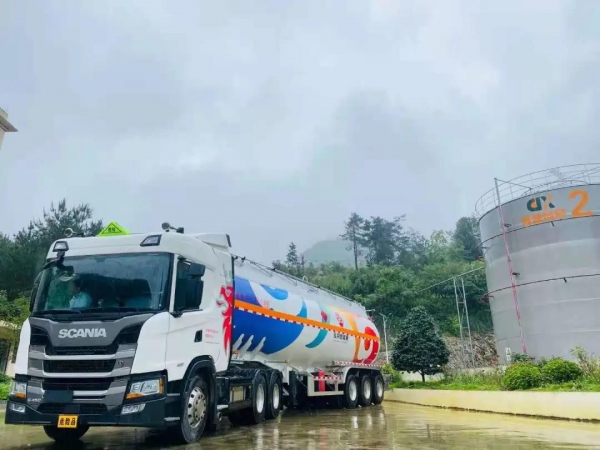 The whole vehicle is equipped with multiple intelligent functions such as integrated service brake lining alarm, intelligently adjusted electronically controlled air suspension control system, disc brake, reversing radar automatic braking, integrated tire pressure monitoring system, trailer ABS/EBS braking system, etc. The driving is more comfortable, the operation is more convenient, and the driving is safer.
"Colorful" quality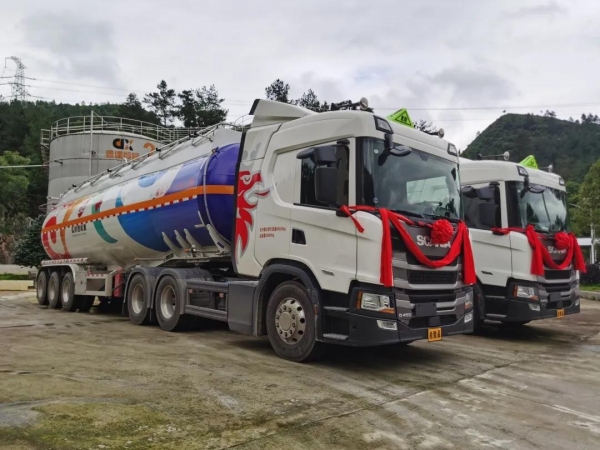 The all-aluminum alloy body and spare parts of CIMC Lingyu's hazardous chemical tanker are designed with lightweight design, no weight loss, and long service life; a new type of aluminum alloy methanol tank high-quality sheet developed in conjunction with well-known manufacturers has good tensile strength and strong bearing capacity , Can easily pass various complex road conditions, and drive more smoothly;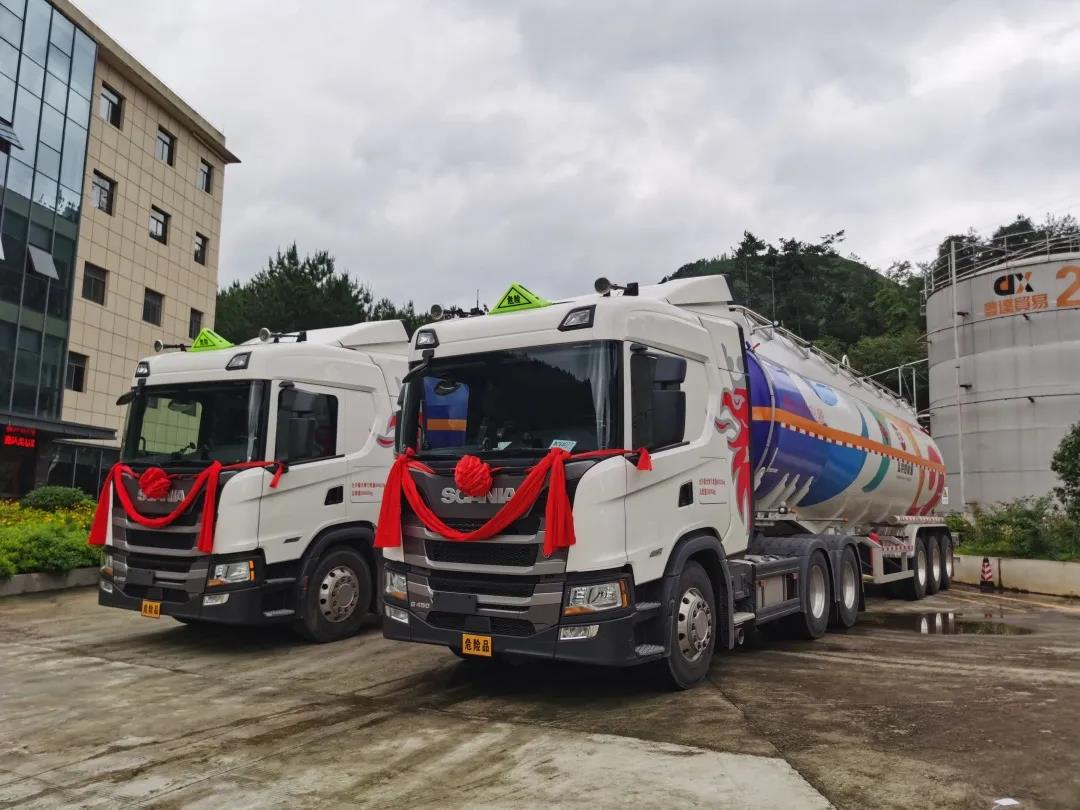 The new product model fully adopts the industry-leading European full-bearing saddle structure, box-side support design, simple, elegant and high-value, easy to disassemble and easy to clean; lightweight chemical steel walking structure, tank body frame connection fully assembled, The stress concentration of welding is reduced, and the later maintenance is more convenient.
Tank roof protection is simplified, simple guardrails are combined with special profile brackets to ensure strength, 360-degree outline lights at night for the whole vehicle, and high driving safety factor.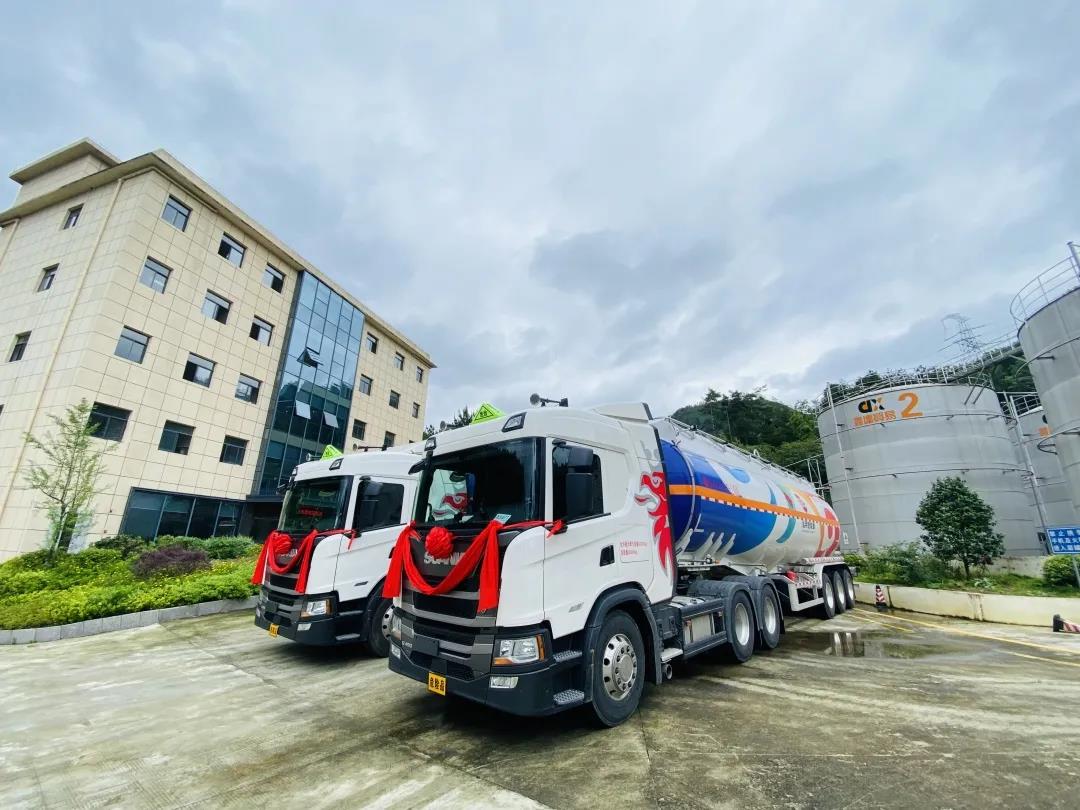 Without giving you a bit of color, you still don't know how professional CIMC Lingyu is! A new generation of "Rainbow" tanks, safety compliance and more efficient!